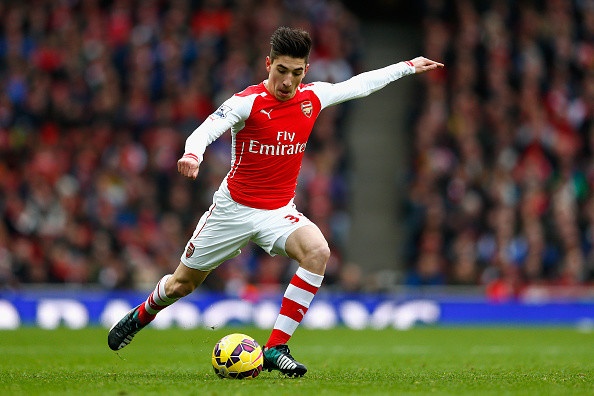 Hector Bellerin is confident the Arsenal squad can cope with the absence of Francis Coquelin, with the French midfielder ruled out for at least two months with a knee injury. The Spanish right-back added that this could be Calum Chambers' "moment" to prove himself at Emirates Stadium.
Last season, Bellerin himself took advantage of Mathieu Debuchy's injury-struck campaign to make his breakthrough into the first team, eventually becoming a crucial player in Arsene Wenger's plans.
Quesioned by IBTimes UK as to whether Coquelin's injury could see another Arsenal youngster following his footsteps in the new campaign, he said: "Arsenal always look to the academy as there is a lot of good talent there, but there are also many players in the first-team that can do that [Coquelin's] job. It doesn't matter if they came from the academy or are already in the first-team, because there are many who can do a good job.
"We have a lot of injuries. Every year we have the same problem. We have some bad luck with this. But it is important to have good replacements and I think that, with the squad we have, it doesn't matter who plays because all the players have much quality."
Wenger recently said it was the time for the likes of Chambers and Mathieu Flamini to take the step forward and prove they deserve to best first-team options.
Bellerin agrees this could be the former Southampton starlet's moment, with the 20-year-old struggling to make the impact expected so far following his 2014 summer move.
"Calum is a very good player. He has very good vision, even playing as a centre-back he can shape the game. He is also good in attack. He is versatile and like many others he can do a good job [by covering Coquelin]. This could be his moment," he said. "He can succeed in many positions. He is still very young and has great potential, wherever he plays he will do it well."