Chelsea Transfer Rumour: Blues After Fulham's Dembele
Chelsea targeting Fulham forward Moussa Dembele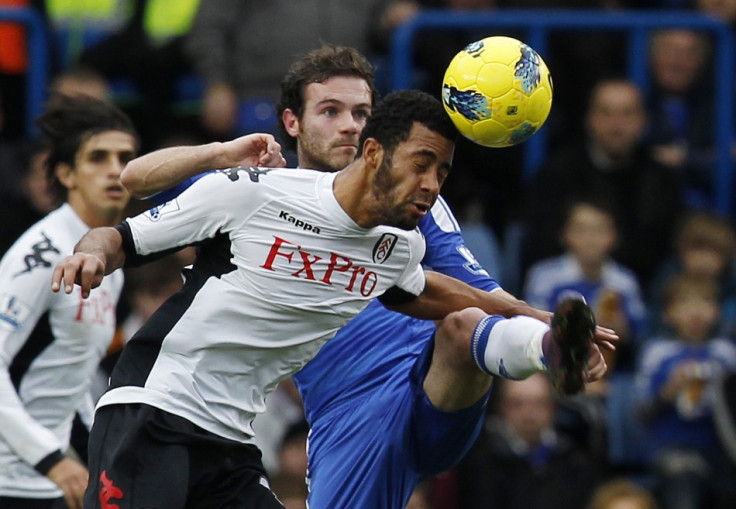 The European Champions have now set their sights on Fulham's £10mn striker, Moussa Dembele, according to The Sun. Chelsea have already confirmed the transfers of Werder Bremen's Marko Marin and Lille's Eden Hazard.
The Daily Mail reports that the 24 year old compatriot of Hazard has refused to sign a new contract with Fulham, who were hoping to keep him around after his emergence as a solid second striker for the Cottagers. However, Dembele, who has still a year left on his contract with Fulham, has expressed his desire to play for bigger clubs. Apart from Chelsea, a number of other clubs, like Manchester United, Liverpool, Arsenal and Tottenham have also been credited with interest.
In addition, Fulham could also be set to lose English striker Andy Johnson and American midfielder Clint Dempsey this summer.
Johnson will be a free agent in June and an ESPN report suggests the 31 year old may move to the UAE for a big-money deal.
"It's something he has firmly been thinking about. He is now 31, and he has never been in this situation in his career where he is available on a Bosman. His mind is open and he's looking at all his options, both here in England and abroad. He is keen on a new challenge and very interested in a move to the UAE provided the offer is right," Anthony McFarlane (Johnson's agent) was quoted as saying by Goal.com.
Meanwhile, Dempsey, who finished the 2011/12 campaign as the club's top scorer, is being targetted by both Arsenal and United and he has gone on record as saying he wants to move to a club that will offer him the chance to play in the Champions League.
Finally, Chelsea's Frank Lampard, who is England's latest doubt for the summer's European Championships, feels former West Bromwich Albion boss Roy Hodgson's managerial choices will play a crucial role in England's quest for success in the tournament, according to a Press Association report.
The new manager has had less than six weeks to prepare himself and his country for the tournament but Lampard believes the 64 year old has had enough time.
"It's certainly possible to kinder something very quickly. There's no magic formula in football. You can have the right surroundings for a tournament - and we've seen many teams do that," Espnstar quoted Lampard as saying.
© Copyright IBTimes 2023. All rights reserved.