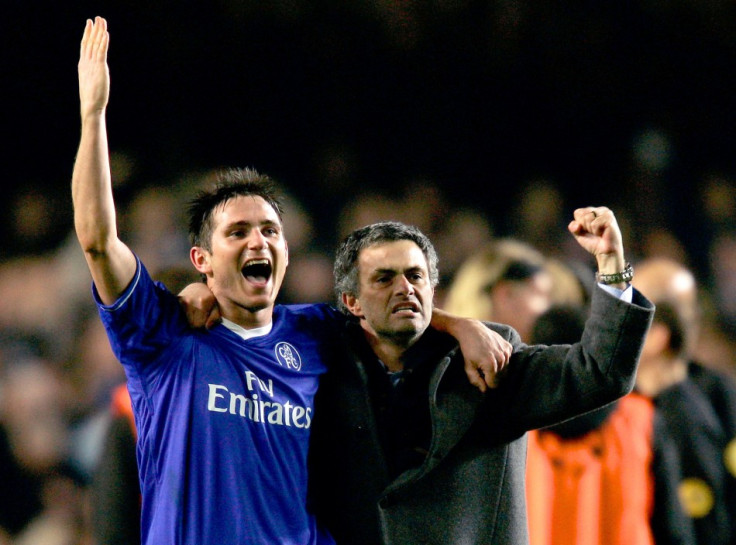 Frank Lampard has backed Jose Mourinho to succeed at Manchester United if he is appointed as the club's next manager. The outspoken Portuguese coach has been widely linked to the coveted role and Lampard, who worked with Mourinho at Chelsea, thinks his former boss is perfectly suited to the role.
The 37-year-old star said Mourinho has the necessary quality and experience to excel at Old Trafford. Mourinho left Chelsea in December, but Lampard thinks he will soon return to management in a high-profile role.
"I haven't spoken to him much. I spoke to him briefly when he left Chelsea. There's a bit of a merry-go-round of managers at the minute and I think he'll probably sit tight for a while and then will end up at a big club somewhere, because he's a great manager," he told ITV.
United's current manager, Louis van Gaal, has come under pressure in recent weeks because of the club's results and consistently underwhelming performances. Asked if he could see Mourinho replacing Van Gaal at United, Lampard said: "I think it's a possibility.
"If Louis van Gaal goes on, which I think he's said he's going to leave at the end of the season at the latest, I think Mourinho's the type of manager that will certainly come into their thinking. He could certainly handle a club like that, that's what he's about."
United currently occupy fifth position in the Premier League, six points behind fourth-placed Manchester City.