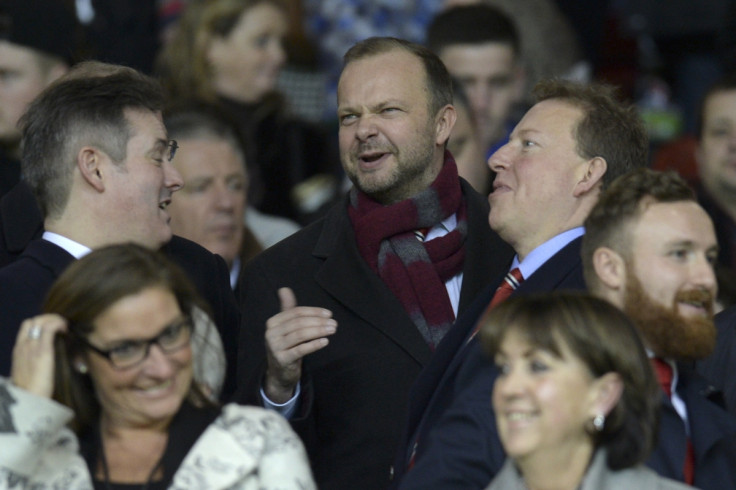 Manchester United director Ed Woodward insists that they will continue to give youth a chance despite investing in the top end of the transfer spectrum. The Red Devils posted a massive revenue for the second quarter and the money will be used in the upcoming transfer windows to strengthen their squad with the best players from across the globe.
However, this will not inhibit them from playing to their strengths, which is to induct real talent into the first eleven, as they have done over the years with the class of '92 and even this season, with Cameron Borthwick-Jackson given a run-out with the first team following a series of injuries at full-back. Woodward has revealed that they are undergoing a major revaluation of their academy and will make necessary changes to bring it to the desired level in the upcoming few years.
"The academy continues to be the heart of the club, giving youth a chance is part of our DNA," said Woodward, as quoted by the Daily Mail. "We took the departure of Brian McClair last summer as an opportunity to do a root-and-branch review of the academy. That is now compete and changes are under way. Announcements will follow in in coming days.
"In terms of the future, our key competitive advantages are still very strong; our unmatched track record of player development compared to any other team in England, and the runway we deliver of first-team opportunities to those players, again very different to some of our competitors."
Woodward insisted that they will not be basing their model on that of Manchester City and Chelsea who have both gone the shorter route of investing heavily in the squad and letting the young guns play for the reserves or go out on loan. But it does not mean that United will not be active in the market, with Woodward stating that the manager will have an ample amount of resources at his disposal to revamp the squad.
Jose Mourinho is being touted as Louis van Gaal's replacement and the former Chelsea manager is already looking to bring in Raphael Varane and let the likes of Juan Mata and Maroune Fellaini leave next summer. Woodward compared United's transfer policy to that of Leicester City, who have managed to go top of the league while spending only a fraction of what their rivals did.
"Leicester are a fantastic reference point for everybody this year. The philosophy we have is to target quality of players based on the huge amount of scouting that we do and analysis within the training ground. Then we do our best to do the best deal we can," he added.
"Some players are bought by other clubs with an eye to them developing into something special in a few years' time, where there is a bit more pressure on the bigger clubs to bring in players who hit the ground running and are verging on world-class almost immediately. There is a slightly different market in which people are buying."