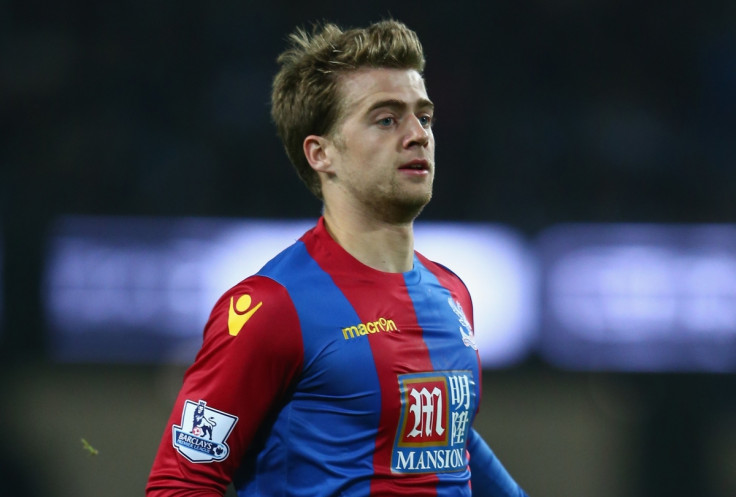 Patrick Bamford has threatened to abandon his season-long loan spell at Crystal Palace and return to Chelsea in the January transfer window after describing his campaign as "frustrating" and "upsetting" following his limited appearances this term. Bamford has been named in the squad for eight of Palace's 11 Premier League games, but has featured for just 56 minutes across three substitute appearances.
Eagles boss Alan Pardew has admitted Bamford could be allowed to leave Selhurst Park and cut-short his loan spell such has been the sporadic nature of his appearances, which has seen him restricted to starts in the Capital One Cup against Shrewsbury Town and Manchester City. The 22-year-old arrived in the Premier League with a reputation as one of the finest young English forwards around following successful loan spells at Milton Keynes Dons and Middlesbrough but his development has been stifled this term.
Chelsea have no shortage of strikers in their squad, with Diego Costa, Loic Remy and Radamel Falcao the club's first team options, while the likes of Islam Feruz, Victor Moses, Stipe Perica and Dominic Solanke are on loan from Stamford Bridge. With his career a Palace looking bleak, Bamford has bemoaned his nightmare spell in south London.
"It has been a frustrating time for me," the Chelsea youngster told according to The Evening Standard. "If you ask my friends and the people close to me, I am not the same person when I am not playing football all the time. I have only had a short career but I would say this has been one of the most upsetting times since I have been playing football. To not play and sit on the bench is not enjoyable.
"But I am not the type of guy to quit and say that I have failed. I would not want that to follow me around for the rest of my career. So I am going to give it a shot and I think I have the ability to do it. Once I get a run of games I am sure it will happen.
"I have been doing all I can to get in the team and, hopefully, with the work I have been doing over the last few weeks I might get a few more chances," Bamford, whose Palace side have already beaten Chelsea this season added. "There was a bit of a discussion with the manager [Pardew] over what position I would play. Once we sorted that out, he wanted me to be more aggressive. He sat me down the other day and said he had seen more of that from me, so he said I deserved a start.
"In the Premier League you might get one chance in the game and you have to put it away. That is a learning curve. Normally I am quite clinical and I have to bring that into my game."