Chelsea manager Antonio Conte has refused to be dragged into a personal spat between Jose Mourinho and Arsene Wenger, but has instead complimented the Frenchman for staying 20 years in charge of Arsenal when clubs around them were busy changing managers. Conte believes that when a manager's influence at a club is judged only on the basis of winning, it hurts the club in the long run and insists that he wants to be emulate what Wenger has achieved in the long run.
Conte was asked for his views over a new controversy involving Wenger and Mourinho, with a book claiming that the current Manchester United manager was willing to break Wenger's face over an alteration on the pitch. Both Mourinho and Wenger refused to take the matter forward, as did Conte, who was more inclined to congratulate the Arsenal boss on his achievement.
"I think that Arsenal have a good story. It's an important team," Conte said, as quoted by the Express. "I don't want to go into a situation of Wenger or Mourinho. I think that Wenger is doing a good job. It's fantastic if somebody is able to stay for 20 years in one club."
"I think that there is satisfaction in both sides. Sometimes I think that it's important for the manager to know that he doesn't always have to win, lose or draw. Sometimes if you judge only for the wins, you make a big mistake and you pay for this in the future."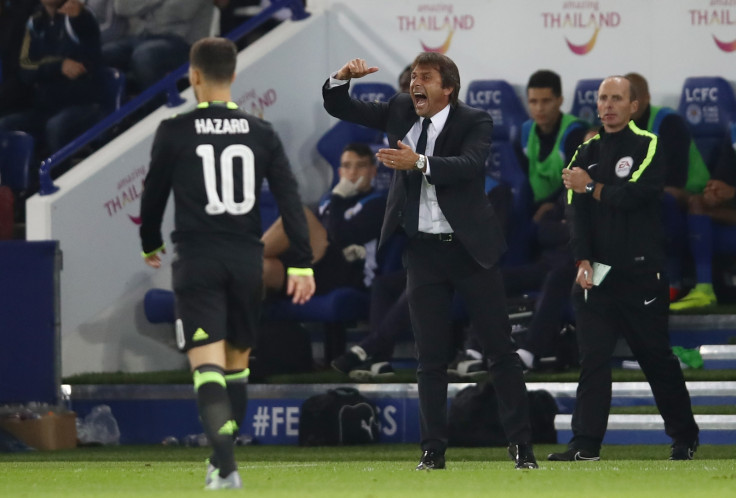 The Gunners face Chelsea at the Emirates on 24 September, with the London club registering their last league win over the Blues five years ago in 2011, when Robin van Persie scored a hat-trick at Stamford Bridge. Arsenal have won their last three games in the league and are looking to make it four on the trot following a comfortable 4-0 win over Nottingham Forest in the EFL Cup.