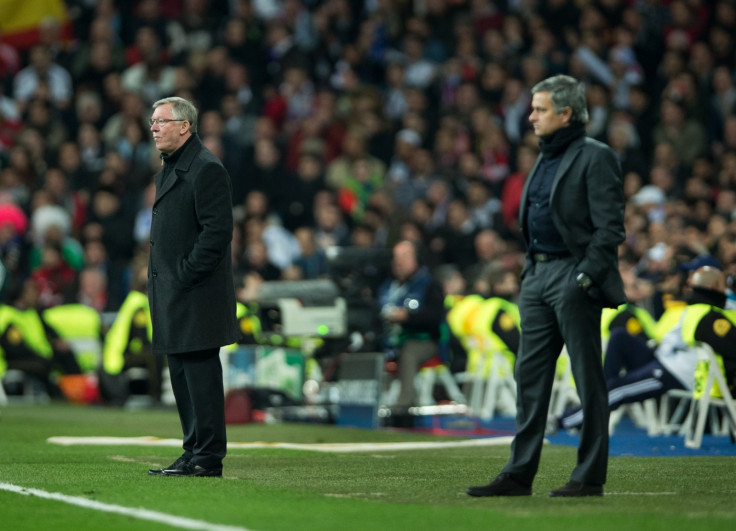 Chelsea manager Jose Mourinho has spoken again of his respect for Sir Alex Ferguson, revealing two sides to the former Manchester United stalwart that earned his respect.
Mourinho is a rather divisive figure among both fellow managers and supporters, yet always appeared to foster a close relationship with the equally volatile Ferguson despite the two often going head-to-head in pursuit of domestic and European success.
Both men possess undeniably bold personalities but Mourinho claims his former rival combined that fearsome will to win with an obvious respect for the game.
"That was when I felt the two faces of such a big man," the Portuguese said in an interview with The Daily Telegraph after recalling the occasion his FC Porto team knocked Manchester United out of the Champions League at the round of 16 stage on their way to winning the competition.
"The first face was the competitor, the man that tried everything to win. And after that I found the man with principles, with the respect for the opponent, with the fair play – I found these two faces in that period, and that was very important for me."
Mourinho, never a man to bow to the pressure of public expectation, claims he tries to follow Ferguson's example in his own successful managerial career.
He said: "In my culture, the Portuguese and the Latin culture, we don't have that culture of the second face; we are in football to win and when we don't there is not a second face most of the time. But when we beat United in the Champions League I got that beautiful face of a manager which I try to have myself. I try."
Chelsea stand on the cusp of a first Premier League title since 2010 and a third overall under Mourinho following their hard-fought 2-1 victory over Stoke.
That result, coupled with yet more disappointment for freefalling Manchester City, left the club seven points clear at the top of the table and they still boast the advantage of a game-in-hand over resurgent Arsenal.
Mourinho's side travel to Loftus Road for a West London derby against Queens Park Rangers on 12 April. Manager Chris Ramsey's side are currently just two points adrift of safety having followed up their emphatic win over West Bromwich Albion by claiming a 3-3 draw against fellow strugglers Aston Villa in their last match.