Chelsea fan's view: How dare the media mention Harry Kane in same breath as Eden Hazard?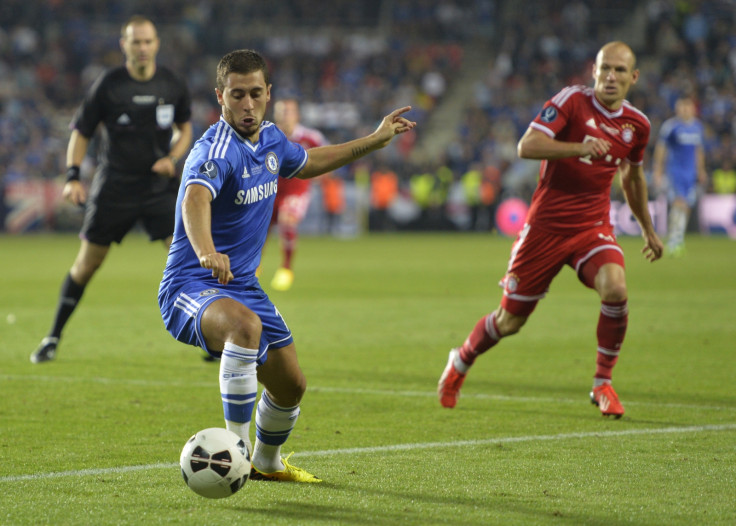 Joe Cole was one of my favourite Chelsea players. He was the kind of player who could get you up out of your seat in anticipation of seeing something special. He had the skills, a special talent and one of the reasons why we pay to watch football. More than that though, Joe was a Chelsea supporter having stood in the Shed End as a kid. He played like the enthusiastic supporter he was, just one blessed with a lot more talent.
Many have argued that Jose Mourinho ruined Joe Cole by making this mercurial talent more disciplined – someone who would tackle, track back and play for the team rather than showboat and entertain. I would beg to differ. When Jose managed Joe Cole I believe he made him a more consistent and better player. We saw the best of Joe Cole, certainly in terms of effectiveness for the team, when Jose was manager.
But whilst I am grateful for the years and entertainment that Joe Cole gave me as a Chelsea player, I am becoming even more grateful for one thing that he did long after he'd left Stamford Bridge.
In December 2011, Joe Cole was in the same Lille team as a 21-year-old Eden Hazard. In an interview with talkSPORT he compared Hazard to Messi. A bold claim, but Joe backed it up with what he saw in Hazard's touch, quick feet and ability to finish – he had "everything". Thankfully, Hazard's desire to express himself on a bigger stage and to win bigger trophies meant that in the summer of 2012 he became a Chelsea player, and it was Joe Cole who worked hard to persuade him to join Chelsea. Thanks Joe! Of course the fact that Chelsea had just won the Champions' League also played a significant part in Hazard's decision.
Since then Hazard has improved year on year, but this year he has reached new heights. Is there any coincidence that Jose Mourinho seems to be getting the best out of Chelsea's best player? Not for me.
Jose's influence can be seen in Hazard's willingness to track back, tackle and play for the team, and he is undoubtedly a better player for it. But with this added discipline, he has not lost any of his ability. His skill is sublime; his ability to go through the gears and accelerate past opponents is a joy to watch. He has become the go-to man to unlock stubborn defences and make the difference and all the while his effort for the team is faultless.
This season he has consistently been Chelsea's best player. Almost every week when discussing player ratings on the Chelsea FanCast, the same line in the script appears next to Hazard's name – "brilliant again".
Surely he has to be a shoe-in for the PFA Player of the Year. The fact that Harry Kane is mentioned in the same breath by the media is ignorant beyond belief, as is the fact that Hazard hasn't even won a player of the month award this season. It is scandalous.
The pundits seem to forget that the award is for the season, not a couple of months, and it is interesting to hear how many players comment that Chelsea have been the best team they have played against this season, and the best player for that team? Eden Hazard.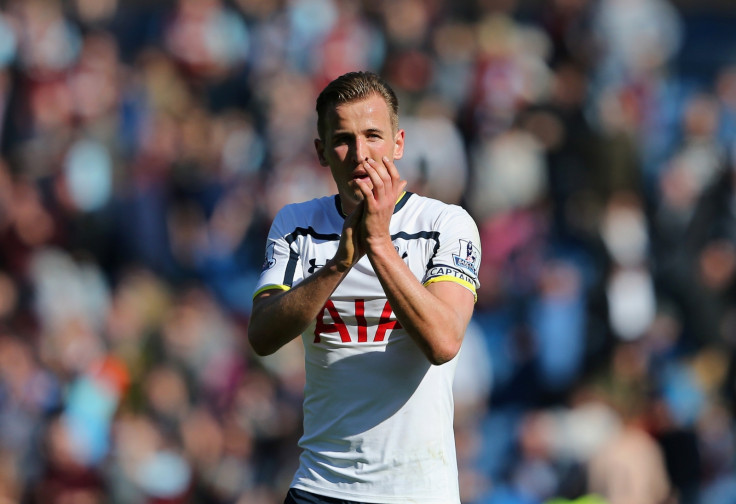 But are Chelsea too reliant on Eden Hazard? We had a discussion about our reliance on Hazard on the FanCast this week, and we pretty much agreed that yes, perhaps Chelsea are too reliant on their Belgian No.10, even taking account of the abundance of talent we have in the team. Ultimately Hazard offers Chelsea something which the other players simply do not have. But does this matter? We argued that Chelsea are no more reliant on Hazard that Real Madrid are on Ronaldo or Barcelona are on Messi, and let's face it, it seems to work very well for them.
Limitless potential
It seems inevitable that we will begin to talk about Hazard in the same terms as Ronaldo and Messi. He's not at their level yet, but of course he is still young with his best years ahead of him. He will only get better and I have no doubt that he will reach their level.
Of course, to get there, he needs to win trophies such as the league title but, more importantly, the Champions League. Hazard joined Chelsea to win the Champions League in the expectation that we would win it again and soon. I have a suspicion that for Chelsea, winning the Champions League and keeping Hazard out of the clutches of Real Madrid, Barcelona and Bayern Munich may well be inextricably linked. With Jose at the helm, and Hazard in the team I would put money on this happening sooner rather than later, and it will probably come replete with a Ballon d'Or in recognition of his audacious talent. Then perhaps, we can rightly call Hazard Chelsea's Messi.
Of more immediate concern though is my fear for Hazard's health and safety on the pitch playing in the Premier League. As well as gasping in awe as he beats yet another player with a feint or a flick, I now find myself wincing at every challenge he receives. All season he has been targeted by thuggish pub players like Phil Bardsley to see if he can 'take it' or as the only viable method to stop him.
As Chelsea seemingly march on to another Premier League title, the one fear I have is that Hazard will receive a season- or worse a career-ending injury. Whilst Costa limped off on Saturday with a hamstring injury that may have ended his season, I believe if we lose Hazard that will be a far greater loss and be more damaging to our title aspirations. He is the one player we cannot replace and cannot afford to lose.
David 'Stamford Chidge' Chidgey presents the award winning Chelsea FanCast TV show and podcast which can be seen every Monday at 19.00 on chelseafancast.com or You Tube or heard at mixlr.com/chelsea-fancast/ or downloaded from ITunes. Follow us on twitter @StamfordChidge and @ChelseaFanCast
© Copyright IBTimes 2023. All rights reserved.