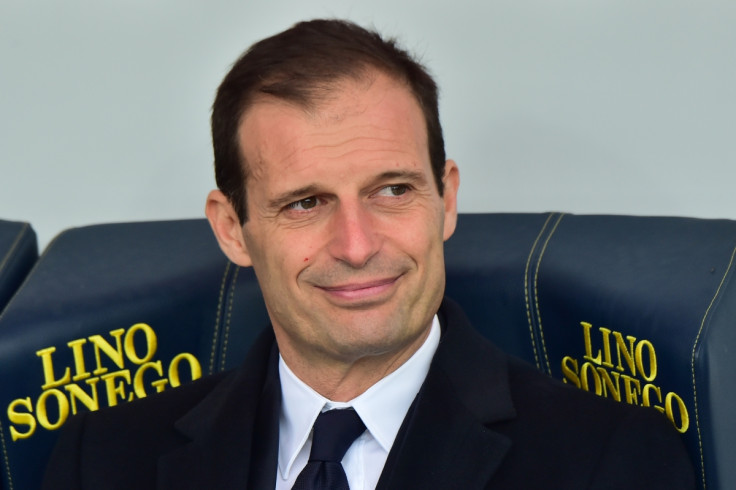 Juventus director general Giuseppe Marotta has encouraged manager Massimiliano Allegri to "think twice" about departing the club as rumours circulate over a possible move to Chelsea. Former interim boss Guus Hiddink returned to Stamford Bridge for a second stint following the dismissal of Jose Mourinho in December 2015, but is only expected to remain at the helm until the end of the current campaign.
Atletico Madrid's Diego Simeone has also been routinely linked with the post, as have a range of other names including outgoing Manchester City chief Manuel Pellegrini, Jorge Sampaoli, Laurent Blanc, Didier Deschamps, Ronald Koeman and Mark Hughes. Allegri appears to have emerged as the frontrunner in recent days, however, with reports originating from Calcio Mercato even suggesting that the Italian had already agreed a four-year deal worth approximately £5.3m ($7.7m) per year to take charge during the summer.
The former AC Milan boss, who guided Juventus to their fourth consecutive Serie A title in addition to an Italian Cup triumph and Champions League final last term after replacing Antonio Conte in July 2014, signed a one-year contract extension in July 2015 that ties him to the Turin outfit until the end of next season.
While speculation over Allegri's future has been rife, Marotta believes that he should resist overtures from elsewhere.
Speaking to Italian broadcaster Mediaset, he said: "We're speaking to Allegri every day at this crucial stage of the season. In the space of one month we have to play in every competition: the league, the Coppa Italia and the Champions League.
"The next month will tell us a lot about how the whole season is going to play out. But we talk to Allegri about footballing matters, not about other matters. Beyond the contracts you have to sign there are the relationships you must build with people, and we're happy with Allegri.
"All the conditions are right for us to continue with him as coach. Results are what count and Allegri has delivered plenty of those. Football is a business and the role of a coach is important when it comes to breeding continuity. Chelsea are a top club and it's obvious that they'll want to look at the best coaches. All I can say is that Allegri is already at a top club, so he'd do well to think twice before leaving Juventus."
Juventus beat relegation candidates Frosinone 2-0 on 7 February courtesy of goals from Chelsea loanee Juan Cuadrado and Paulo Dybala. That result represented their 14th consecutive league win and leaves them two points adrift of leaders Napoli ahead of their top-of-the-table clash next weekend. Chelsea, meanwhile, remain 13th in the Premier League after a stoppage-time effort from Diego Costa secured a 1-1 draw with Manchester United.