Atletico Madrid president Enrique Cerezo has warned Chelsea he expects Diego Simeone will stay at the Vicente Calderon for the long-term. Cerezo says he has known the Argentine manager since his early days as an Atletico player and believes he will remain at the club next season, despite constant rumours linking him with a move to the Premier League.
The Blues appointed Guus Hiddink on an interim basis until the end of the season following last month's firing of Jose Mourinho. The Daily Mirror has reported that Roman Abramovich sees the current Atletico Madrid as his ideal full-time replacement to take over in the summer – ahead of Pep Guardiola, Antonio Conte and Carlo Ancelotti.
The report claimed Simeone is interested in a possible move to Stamford Bridge despite recently signing a contract extension with the La Liga outfit until 2020, with his release clause set at £15m ($22m).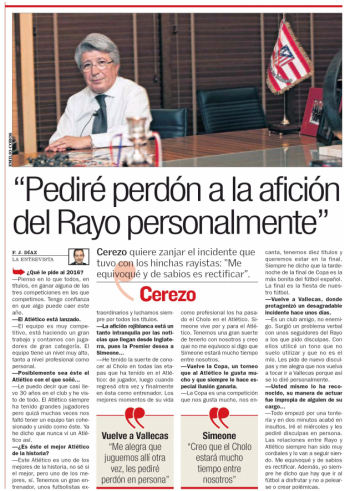 Asked during an interview with AS about whether he is concerned about rumours linking Simeone with the Premier League, Cerezo said: "I have had the fortune to know Cholo [Simeone] during the different spells he has had at Atletico: as a player, then when he returned again and finally in this current one as the manager."
"The best moments of his professional life have been with Atletico. Simeone lives for Atletico. We're lucky to have him and I think I am not wrong if I say that Simeone will be with us for a long time."
AS, meanwhile, recently reported that Diego Costa had asked Simeone to guarantee the manager would stay at Atletico Madrid next season before the striker tries to force through a potential move back to Spain during the current transfer window.