Chelsea and Manchester City are yet to show any serious interest in Daniele De Rossi, according to his current club, with general manager Franco Baldini insisting that Roma do not want to sell their prized midfielder.
De Rossi has starred for Roma since moving from the youth team to the senior squad in 2001, and the 29-year-old has become something of an icon for the Italian outfit as he provides leadership and stability in the midfield.
But recently the star has reportedly been having disagreements with coach Zdenek Zeman over receiving a lack of game time, and as a result he is considering moving elsewhere.
Both Chelsea and City are believed to be interested, with City in particular pushing for a move last summer, but Baldini insists that no such talk has taken place at this stage, as the January transfer window draws closer.
"The president enjoyed himself this morning by reading about how many clubs we had sold De Rossi to," Baldini told ESPN. "As I've always said, there is no intention of selling him.
"We have no intention of selling him, we're not in touch with any other clubs and we have not received any offers. It's all speculation.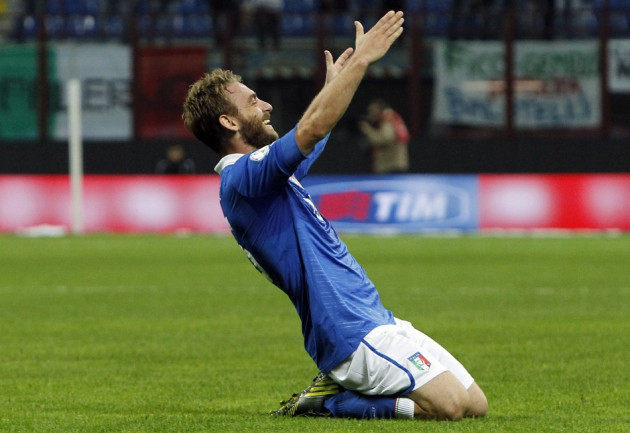 "The principle objective is to create a good side from now for the next 10 years and one of the biggest brands in the world. This year's target is to qualify for the Champions League and we'll be disappointed if that doesn't happen.
"The first step is to find a location for the stadium. We're working to have a new arena within the next five years."
Chelsea reportedly had a bid for De Rossi rejected in 2011, and the west London club have continued to be connected with the star since.
PSG were also believed to be considering making an offer, and hoping that the presence of other former Serie A players Thiago Silva, Zlatan Ibrahimovic and Ezequiel Lavezzi might tempt him to make the move to Paris.
But for now, it looks likely that De Rossi will stay at Roma, though should his problems with the coach continue a move could be on the cards in the summer.