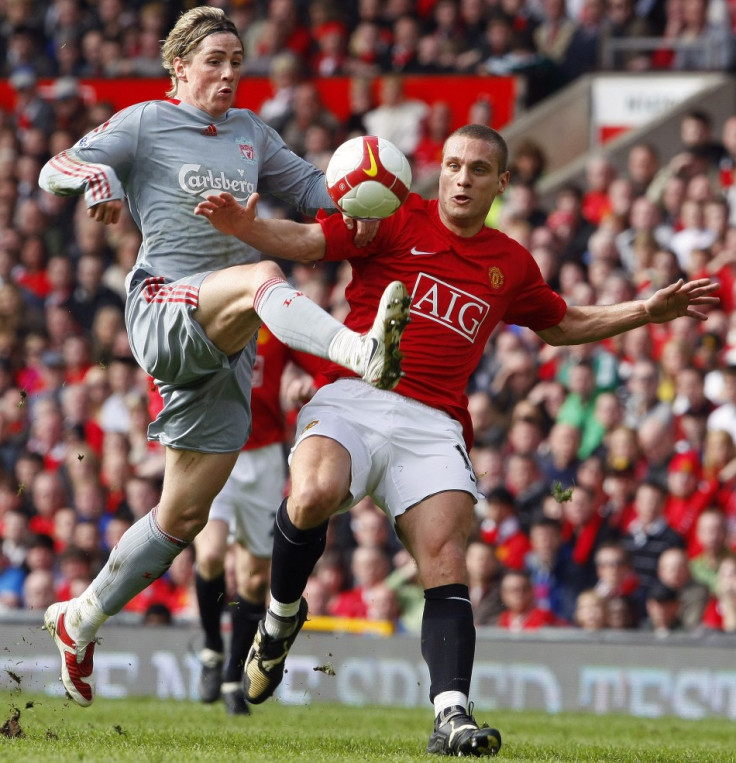 Italian Serie A giants Juventus are reportedly all set to make a move on Manchester United defender Nemanja Vidić and Chelsea striker Fernando Torres, reports the Daily Mail.
The Turin-based club will make a triumphant return to the Champions League next season, after missing out on Europe's elite competition for the past three years. As such, they will be keen to recruit the best possible talent, in order to strengthen their squad ahead of next year's twin assault on the league and Europe.
The owners of the club, the Agnelli family, also run the Fiat car company and are thus able to promise, reportedly, manager Antonio Conte a war-chest of some £50 million, in addition to any money they may get from player sales, according to a Mirror report. Incidentally, one of the players expected to leave the club in the summer is aging club legend, forward Alessandro Del Piero.
Unfortunately for the club, the promised money may not be enough to sign both Vidic and Torres, who will each cost at least £25 million. In addition, both targeted players have often said, in the past, they are content to stay at their clubs, at least for the foreseeable future.
Although Vidic has been out of action for most of this season due to an injury, his agent - Silvano Martina - says the 30 year old Serbian defender is still dedicated to Manchester United and has no plans of leaving the Premier League for the Serie A.
"Will Vidic move to Italy? At the moment there is nothing to say on the matter. At the moment [his situation at Manchester United] is quite good, considering that he has a contract until 2014. So now he is not thinking about the transfer market," the Metro quoted Martina as saying.
Meanwhile, Manchester United manager, Sir Alex Ferguson, who has supported Vidic through his injury concerns, has admitted he would like him to stay and hopes the player can join the Red Devils in time to prepare for next season.
Finally, Chelsea's Spanish striker Torres, who was earlier reported to be looking to make a move out of Stamford Bridge because of his poor form with the Blues, has expressed his desire to continue in Chelsea till the remainder of his contract, despite the 28 year old being linked to a number of clubs.
In spite of these obstacles, however, the Old Lady, who will most likely be losing strikers Del Piero and Marco Boriello this summer, will trying their level best to include these two Premier League stars into their squad.
Must Read: Requiescat in Pace, Piermario Morosini: Footballing World Pays Tribute to Italian Midfielder
Must Read: Hill-Wood Praises Gunners' Boss, Says Wenger is Man to Lead Club to Glory