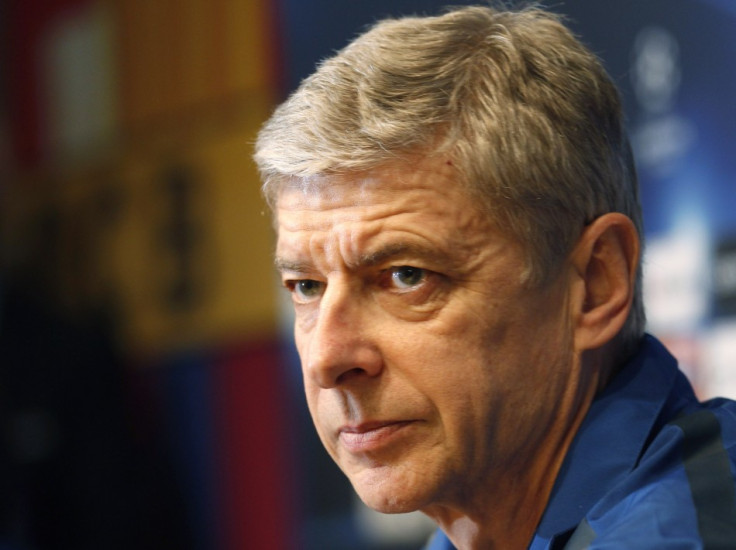 Arsenal chairman Peter Hill-Wood recently said the club's manager Arsene Wenger should stay at the Emirates even after the end of his contract as he believes the long-serving French boss is the right man to lead the Gunners to success, according to a Metro report.
Earlier in the season, when the Gunners hit a rough patch, Wenger was heavily criticised even to the extent of people calling for his dismissal. However, since then the Gunners have made a stunning comeback under their manager, winning nine of their last 10 league games.
Hill-Wood, who is understandably delighted at the turnaround in fortunes, has reiterated his confidence in his manager.
"For him to stay longer than that would be perfect. I can't think of anybody better to run the team. He has shown how much rubbish people were talking earlier this season," Hill-Wood was quoted by The Metro as saying. Also, Hill-Wood believes that Wenger can lead Arsenal into a new era of success.
"He has a young squad, with some excellent young players. He is building a young team with a great future and I am sure he would love to see them develop. I want him to stay for the long-term and I see no reason at all why he should want to go," he added.
Wenger, who has reportedly already finalised deals for Cologne striker Lukas Podolski and Ajax defender Jan Vertonghen, will be expecting more funds from Hill-Wood so that he can add more young talent into his squad.
Meanwhile, Wenger has predicted Spanish giants Real Madrid and Barcelona will qualify for the Champions League final, scheduled to be played on 19 May at the Allianz Arena in Germany.
"On the pitch, Real Madrid have an advantage [against Bayern] due to their technical and physical strength. For me, it's 60-40 in favour for Madrid. Since the start of the Champions League [this season], Real Madrid have been more stable than other sides and the most impressive in the competition," Goal.com quoted Wenger as saying.
Speaking about the other semi-final between Chelsea and Barcelona, Wenger feels that the Catalans have a better chance of making it to the finals than the Blues.
"Barcelona are favourites, it's 65-35 [in favour of the Catalans] but players like [Didier] Drogba, [Frank] Lampard and [John] Terry have extensive experience in this competition so it may not be so easy for Barcelona," he added.