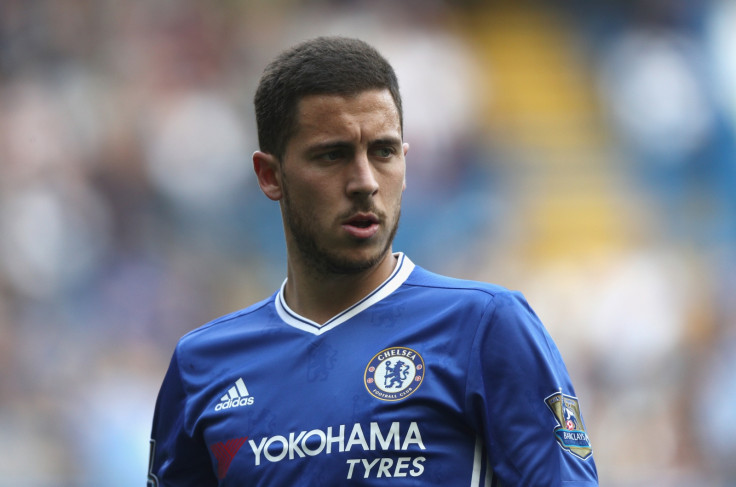 Chelsea midfielder Eden Hazard has pledged his immediate future to the Stamford Bridge club, amid rumoured interest from Real Madrid and Paris Saint-Germain. The Belgian endured a disappointing campaign in west London last season and said he does not wish to exit the club on a sour note.
Hazard, 25, insisted he is determined to turn his form around and when it does finally come time for him to leave Chelsea, he will do so on a high. The sought-after attacker said he wants to leave Chelsea in a similar way to how he left his previous club, Lille, when he scored a hat-trick on his final appearance.
"I have a contract until 2020. I don't want to finish like this," the Chelsea star told Telefoot. "If I have to leave, I must do it like a boss! Like I did in Lille. PSG are not among my projects right now."
Meanwhile, Hazard also admitted he found the last Premier League season with Chelsea to be extremely hard. "Everything was complicated, it was difficult," said Hazard, who joined Chelsea from Lille for £32m ($46m) in 2012.
"Honestly, for five or six years I'd always been at my best and this was the first season where it was more difficult. But everyone knows that in a career there are highs and lows," he said.
"For the time being, touch wood, I've only experienced the highs – except for this season, when it wasn't quite as good. But it was meant to happen this season. I hope it doesn't happen again next season."