Chelsea midfielder Nathaniel Chalobah denied loan move to Bordeaux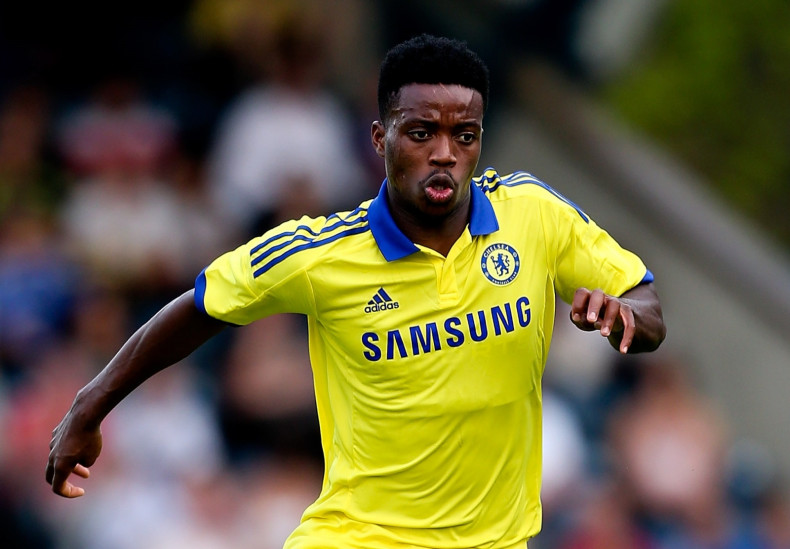 Bordeaux's attempts to sign Chelsea midfielder Nathaniel Chalobah on loan have fallen through, the Ligue 1 side have confirmed.
Chalobah, 21, returned to Stamford Bridge in January following a disappointing spell with Burnley where he failed to break into Sean Dyche's first team.
Willy Sagnol's Bordeaux emerged as a surprise destination for the second half of the season after the manager confirmed his side were in talks with Chelsea last week.
However, club president Jean-Louis Triaud has since confirmed the club have been denied by the French Football Federation (FFF) and Ligue 1, and will instead pursue other options.
"The FFF and the league have told us that it is impossible for them to approve the deal, so there was no hope," Triaud told French daily Sud-Ouest. "For us, the Chalobah chapter is closed."
Fifa rules dictate that a player can be registered for a maximum of three clubs during a season, but is only eligible to play competitive matches for two of those.
Chalobah, who made four appearances for Burnley, has not played for Chelsea this season but his move to France would appear to have fallen through as Fifa recognise games played in the Under-21 Premier League as official matches.
England Under-21 international Chalobah made a single appearance for Chelsea's Under-21 side in August prior to his move to Turf Moor in August.
Fifa rules state: "Contrary to the position of the English [Football Association], it appears that for Fifa the match in the U21 Professional Development League 'must be considered as official in the sense of the regulation' and 'must therefore be taken into consideration in determining the application of article 5.3 of the regulation' on the status and transfer of players."
Chalobah could however still seal a move to another English side. Chelsea youngster John Swift recently joined Swindon Town on loan despite having already played for the Under-21 side and Rotherham United this season, something that would appear to set a precedent for future deals.
Hatem Ben Arfa's attempts to sign for French side Nice have also fallen foul of the ruling, although the club hope 'sporting logic' will prevail and allow the club to register the former Newcastle United midfielder.