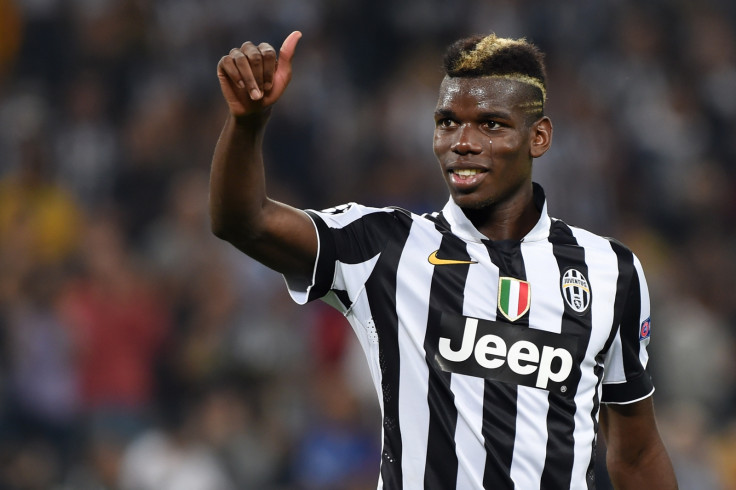 Juventus midfielder Paul Pogba has indicated he would be open to a return to Manchester United after admitting he still loves the club.
Pogba, 21, stands as one of the most coveted midfielders in Europe, with Chelsea among those credited with strong interest in the France international.
Amid reports the club were looking to lure the midfielder to Stamford Bridge during the summer transfer window, Jose Mourinho also identified Pogba as the best young player at the 2014 World Cup in Brazil.
With Real Madrid and Manchester City admirers too, any decision to leave Turin – a real possibility in the near future, according to the midfielder's agent – is certain to spark a bidding war among Europe's elite.
But despite his acrimonious departure from United in 2011, Pogba holds no grudges and remains very fond of his former club.
Speaking to FourFourTwo, Pogba said: "I am impatient. It was the feeling I had. The coach [Sir Alex Ferguson] had faith in me but didn't put me on. He said I was too young.
"He said: 'Your time will come,' but it never did. It didn't come. But it does not mean I will speak ill of Manchester United. I love the club."
Although Pogba signed a new contract with Juventus, which will keep him with the Serie A champions until 2019, speculation regarding his future is unlikely to go away anytime soon.
The Frenchman's agent, Mino Raiola, further fuelled talk of a possible departure from Italy, claiming the midfielder is almost certain to move on from Juventus in the future.
"Will he stay in Italy? No," Raiola said.
"It will be up to them [Juventus], we have renewed his contract, we're happy with Juventus but when the time is right to leave, we'll take that opportunity.
"We'll see, I don't know when the right time will come."