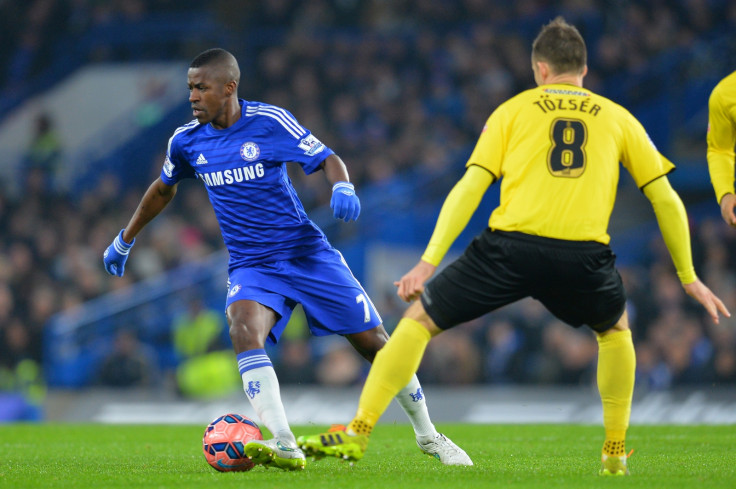 Chelsea manager Jose Mourinho has received a huge boost ahead of the crucial second part of the campaign after Brazilian midfielder Ramires claimed he is now fully fit to fight for a place in the starting line-up.
The Brazilian international was a crucial player for the Portuguese boss last season but has struggled to replicate his best form in the current campaign due to injury.
He has only made eleven Premier League appearances and has not started a league game since the victory over Liverpool two months ago.
Nemanja Matic and Cesc Fabregas have since impressed in the midfield, but their performances have recently dipped due to fatigue.
Chelsea drew at Southampton before a disappointing 5-3 defeat at Tottenham and, despite beating Newcastle, they are far from their best against the managerless Magpies.
But after recently starting in the FA Cup against Watford and making some Premier League late cameos, Ramires says he is return to the team during the second part of the season, with the Blues set to visit Swansea on 17 January before a trip to Liverpool for the Capital One Cup first-leg match.
"I am happy. I have been playing just five or 10 minutes before, but against Spurs I played for 45 minutes and Watford I played the full 90. I'm more confident because now I'm okay to play if Jose Mourinho needs me to play more games. I'm in the condition to do that," Ramires told Standard Sport.
"I have had to be patient. I stopped playing regularly for a long time and now for me it's very good to be playing more. I need to do more work to feel more well, but now I can help the team and I'm happy about that.
"It was a muscular injury in my abductor. It is a difficult area to get injured because all your movement depends on this. It was difficult for me because one day it felt very good, others not so good. But I try every day to help the team in games."
Chelsea are still competing for the Premier League, Champions League, FA Cup and Capital One Cup and Ramires believes the competition for places in the squad will help them reach their targets.
"It's definitely a good problem to have, when the team has a lot of quality. A team that wants to win competitions and be champions can only gain from knowing that, if you change the players, you see others coming in who you know are not going to lose the momentum.
"The standard isn't going to drop because everyone in the squad has a lot of quality. It's very good for the coach and the squad to have that healthy competition among the players for positions."