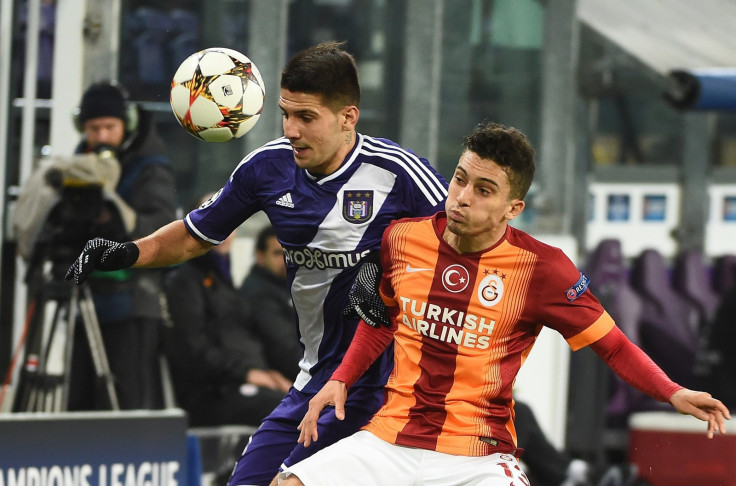 Chelsea manager Jose Mourinho must table an increased bid to secure the club's sixth major signing of the summer. The Blues have already added Asmir Begovic, Danilo Pantic, Nathan and Baba Rahman to the squad on a permanent basis this summer, as well as Radamel Falcao on a season-long loan, and the Daily Express reports that Alex Telles could be the next name on the list.
Despite the addition of Rahman to replace Felipe Luis, the newspaper reports that Mourinho remains keen on Telles – who is also predominantly a left-back – and tabled a £5m ($7.9m) bid for his services last weekend.
Galatasaray rejected the offer, and manager Hamza Hamzaoglu insists a more substantial bid will be needed to persuade the club to part with the 22-year-old. £10m ($15.8m) is the mooted figure required.
"We have not received a bid which matches our valuation for Alex Telles," he said, according to the Express. "Therefore we have not allowed him to leave. If a bid comes in close to our valuation we will consider selling."
Rahman's arrival at Stamford Bridge makes the need for another player in the position less severe, and Mourinho has other areas to worry about following the 3-0 defeat to Manchester City at the weekend.
The Daily Mirror claims owner Roman Abramovich has given the green light for "the Special One" to sign three players before the transfer deadline on 1 September, with Everton centre-back John Stones among those on the Chelsea shortlist. Antoine Griezmann has also been linked with a move to west London from Atletico Madrid, while 19-year-old Ghanian midfielder Godfred Donsah is another player thought to be on the radar of "the Special One".