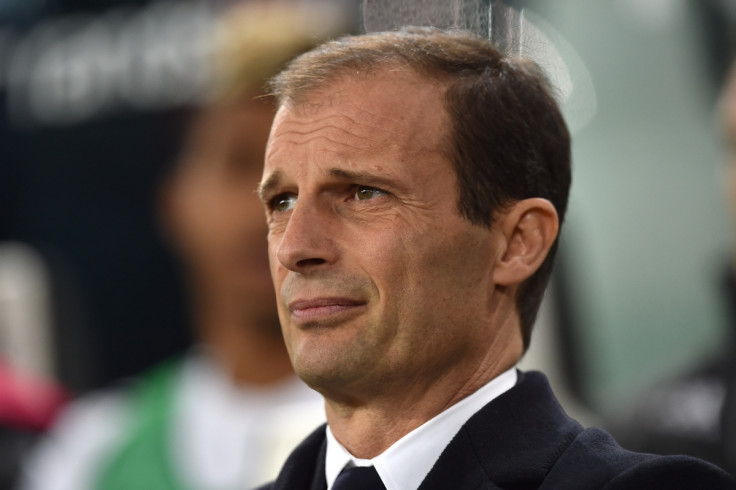 Juventus boss Massimiliano Allegri will join Chelsea at the end of the season, according to his former manager, Giovanni Galeone. The Italian coach has been heavily linked with being the successor to Jose Mourinho and reports suggest he has already agreed to move to Stamford Bridge in the summer.
Calcio Mercato understands Allegri has settled on a four-year deal worth £5.3m ($7.7m])per year to take charge of the Blues. The 48-year-old is looking to win his third Serie A title this term, with his Juve side trailing leaders Napoli by two points with 14 games remaining.
Allegri is only contracted to Juventus until the end of the current season and would therefore be available to move to the Premier League if required. The club's director general Giuseppe Marotta has warned the coach off a move to Chelsea, but Galeone believes a deal is already done.
"I think Max will go to Chelsea and will do very well," he told Radio Radio, according to Gazzetta Dello Sport. "Allegri is doing incredible things, even if the club failed to buy the players he requested last summer: from Mario Gotze, to Isco.
"He will leave Italy, and I see him going to England because the deal Roman Abramovich has offered is really fantastic. As one of the five best coaches in the world, he has to leave Juventus, it makes no sense for him to stay in Italy."
Despite having guided Juventus to the Serie A and Coppa Italia double in his first season in charge, as well as to the Champions League final where they were defeated by Barcelona, discussions regarding an extension for Allegri have not been forthcoming. Nevertheless, Marotta says Allegri should "think twice" before considering a move to West London.
"All the conditions are right for us to continue with him as coach," he told Mediaset. "Results are what count and Allegri has delivered plenty of those. Football is a business and the role of a coach is important when it comes to breeding continuity. Chelsea are a top club and it's obvious that they'll want to look at the best coaches. All I can say is that Allegri is already at a top club, so he'd do well to think twice before leaving Juventus."