Kurt Zouma injury: Chelsea defender out for the season after ACL damage against Manchester United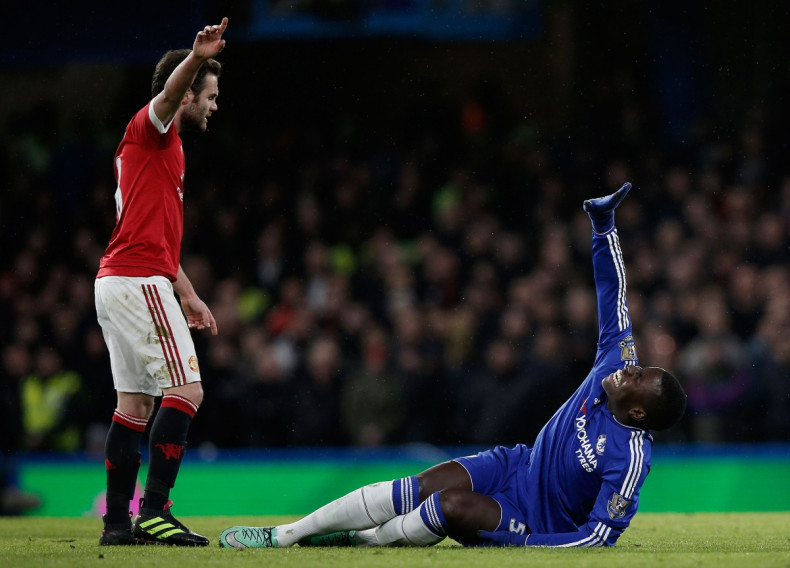 Chelsea's worst fears regarding the injury to Kurt Zouma have been realised, after receiving confirmation he will require surgery on a knee issue sustained against Manchester United on 7 February. The powerful centre-back damaged his anterior cruciate ligament in horrible circumstances during the 1-1 draw at Stamford Bridge and is now expected to be sidelined until August.
Zouma was stretchered off 10 minutes into the second-half of the heavyweight clash and could later be seen sporting a leg brace and crutches as he exited the ground. The problem occurred when he rose high into the air to clear a long ball aimed towards Marouane Fellaini and Juan Mata, before hyperextending his knee joint during a sickeningly awkward landing.
Interim manager Guus Hiddink admitted after the final whistle that it looked "very bad" and stressed that the extent of the injury would be determined during further tests on Monday. Chelsea have now provided an official update on his condition, revealing that the 21-year-old is set to miss the rest of the season.
"Chelsea Football Club's medical team have diagnosed that Kurt Zouma sustained an injury to his anterior cruciate ligament during yesterday's Premier League game against Manchester United," the club confirmed in a statement on their official website.
"Kurt will undergo surgery in the next 48 hours and is expected to be out for approximately six months."
That announcement came just minutes after Zouma had revealed that he will undergo surgery this week. Taking to Twitter, he said: "Scan today has shown I injured my ACL. I will have surgery this week & will come back stronger. Thank you everyone for all the messages."
Two-cap French international Zouma, who has made 32 appearances in all competitions for Chelsea so far this term, had hoped to force his way into Didier Deschamps' France squad for this summer's Uefa European Championship on home soil.