Chelsea boss Roberto Di Matteo has spoken out on Belgian forward Eden Hazard's future, stating that he sees the 21 year old as the Blues' next Gianfranco Zola. An Italian international, Zola played for the club between 1996 and 2003 and is unofficially considered the club's greatest ever player.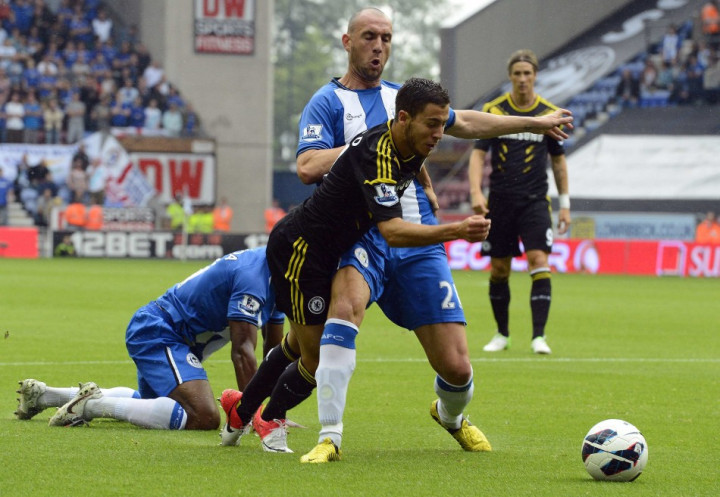 The 46 year old Zola, who presently manages Championship side Watford, was a team mate of Di Matteo's when the former was playing for the Stamford Bridge outfit and Hazard's talents have been likened to him despite the Belgian having played only a handful of games so far.
"Gianfranco was a wonderful talent, an artist. Eden might just become an artist as well. We've talked about Eden's technical ability, his dribbling as well, but it's difficult to compare players. After just one game it is too early to tell," Di Matteo explained.
Hazard put in an impressive performance on his league debut (a 2-0 win over Wigan Athletic) and also earned his manager's praise for quickly adapting to the rougher style of play in the Premier League.
"It is good he has got used to the physical side of the English game so quickly because that's how it's going to be. He was certainly targeted on Sunday. He's a strong young man and that will help him. We spoke during pre-season about playing in the Premier League," he added, also commenting on the player's versatility.
"He can play in various positions. He's played a lot on the wing, he's played behind the striker, which is where we started him on Sunday. We have other players in the team, there's good rotation," the Italian explained.
Meanwhile, the two other high-profile summer signings - German midfielder Marko Marin and Brazilian Oscar - have yet to prove themselves. The 23 year old German is still recovering from a hamstring problem, although a goal in the club's first pre-season game (against MLS side Seattle Sounders) suggests he could be a valuable player. The Brazilian, however, has been backed by his manager to come good and called for time and patience while the youngster adapted to the club's footballing philosophy.