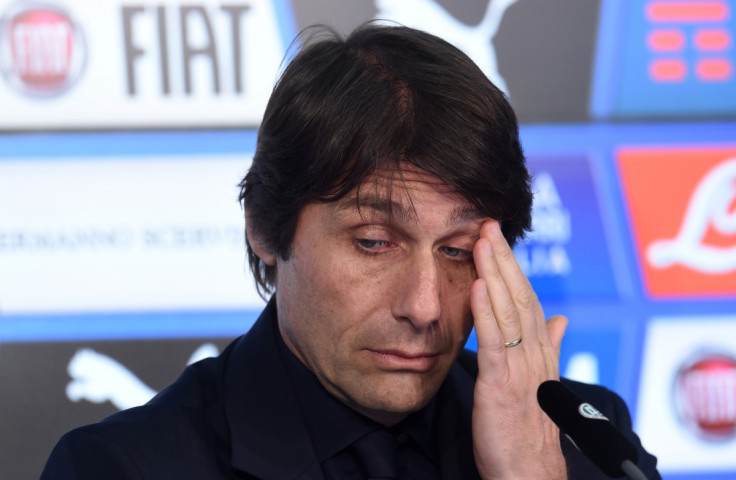 Former Chelsea striker Chris Sutton believes the current group of Blues players could down tools under Antonio Conte; the same way they did under Jose Mourinho.
Chelsea confirmed the appointment of the former Juventus manager on Monday 4 April with Conte to arrive at Stamford Bridge following his Euro 2016 campaign with Italy. The 46-year-old will replace interim boss Guus Hiddink, who has led the club following the acrimonious departure of Mourinho in December 2015.
Mourinho was sacked with the club highlighting a "palpable discord" between the manager and his squad as the key reason behind his dismissal, amid reports of the Portuguese boss losing key members of the dressing room.
In Conte, Sutton believes his former club have appointed a man whose traits are very similar to those of Mourinho, and he is wary of the squad not reacting well to another demanding regime.
"If the players have downed tools before there is every suggestion that, with Conte being a similar type to Mourinho, they will down tools again," Sutton told BBC Radio 5 live.
"If he comes in and starts hitting the players with a whip, are they going to respond? Bringing in a similar type of manager to Mourinho in Conte doesn't make any sense to me."
Conte has signed a three-year contract at Chelsea. Pep Guardiola, Diego Simeone, Massimiliano Allegri, Manuel Pellegrini and Jorge Sampaoli were also among the reported options considered, but Conte took a major step in confirming his imminent arrival when he announced in February he would not be renewing his contract with the Italy national team beyond the summer.