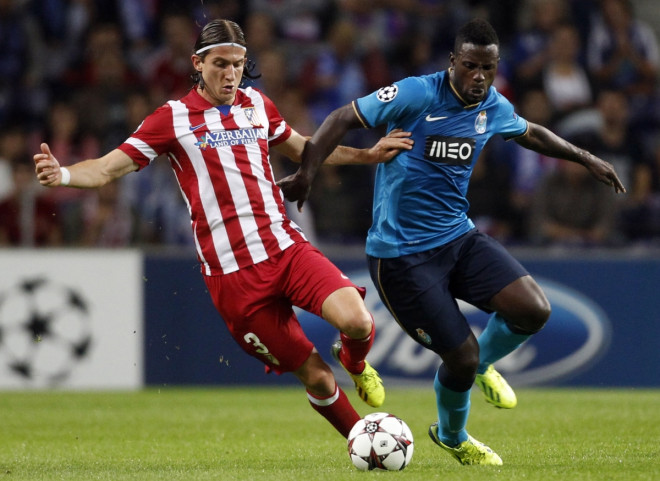 Chelsea are closing in on a deal for Atletico Madrid left-back Filipe Luis, according to the Metro.
The news should spell good for Manchester United, who were entwined in a transfer battle with the Blues for Southampton starlet Luke Shaw.
The Saints are demanding a massive £30m fee for Shaw, a price which has deterred Mourinho, who has also pinpointed other areas of improvement in his squad.
Luis should be available for a fee in the range of £16.5m, which will allow Mourinho some leeway in pursuing other targets before the summer window closes.
The Portuguese manager, who spent more than £100m over the course of the ongoing season, is planning to put in another £100m to bring his side back to winning ways after losing out on the Champions League after a 3-1 loss to Atletico Madrid in the semi-finals.
Their title challenge is also dependent on Liverpool and Manchester City\'s results, who have to drop points for the Blues to make an impact in the race.
Chelsea are currently on 78 points, two behind Liverpool and one ahead of City, but the Citizens have a game in hand, which can take them top of the table owing to goal difference.
Mourinho is also in the market for a striker and may make a move for Luis\' teammate Diego Costa to replace his ineffective trio of Samuel Eto\'o, Demba Ba and Fernando Torres.
Meanwhile, the former Real Madrid man has pointed out the moment when the game was lost for Chelsea in the second leg of the Champions League tie against Atletico.
The difference was one moment in the second half, where the Atlético goalkeeper makes an impossible save from John Terry\'s header, an amazing save, and instead of 2-1 to Chelsea a few minutes later [we concede] a penalty,\" Mourinho said.
\"After that, there was only one team on the pitch. My team played with pride, honour and professionalism, but we had immediately the feeling the game was lost.
\"From that moment the game was controlled by Atlético in a very mature way. They had complete control. They had the feeling the game was in their hands, and after that they were very solid, very mature, a real team,\" he added.