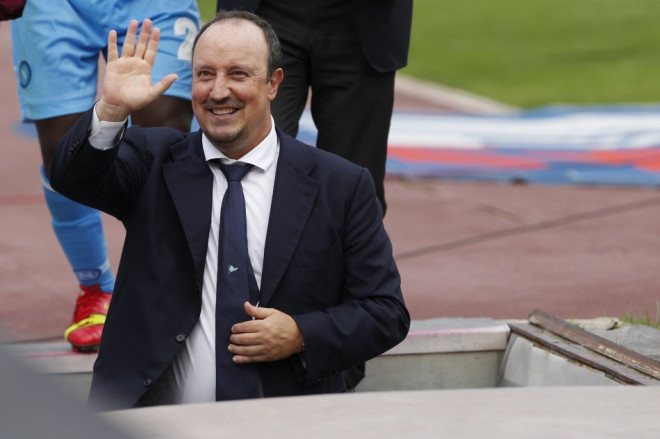 Former Chelsea manager Rafa Benitez believes he never won over the crowd during his time at Stamford Bridge fans, even though he won the Europa League.
Benitez, who is already a hero in his new job at Napoli, feels that Blues fans never forgave him for beating them regularly during his time at Liverpool, and simply refused to warm to him during his time in West London.
"They remembered the successes we had with Liverpool against them, against that powerful Chelsea, and maybe that was stuck in their head. That was past. We could not change," Benitez told Spanish Marca.
During his six years at Liverpool Benitez faced Chelsea in the Champions League five years in a row - including three semi-finals.
Benitez knocked out the Blues in both the 2005 and the 2007 semi-finals and although Chelsea, with Mourinho on charge, won in 2008 and beat Liverpool many times in domestic competitions, the rivalry between the two clubs was fierce.
However, Benitez has tried to forget the worst aspects of his tenure at Chelsea and remember that they won the Europa League and secured a Champions League spot. Also, he insists that the relationship with the team was good.
"With the players and staff I worked with there was a very good relationship but there was a group of fans that could not change the opinion," added Benitez.
The Spaniard is now very happy in Italy. Despite their loss against Juventus in their most recent match, Napoli have made a strong start to the season and are 3rd, just four points behind leaders Roma after 12 matches.