Jose Mourinho remains the favourite to replace Rafa Benitez at Chelsea but Roman Abramovich is still considering alternatives because of his fractious relationship with the Real Madrid boss.
With Benitez making it clear that he will leave Chelsea at the end of the season, the search for a successor has well and truly begun and it is believed that top of the list is still former manager, and firm fan favourite, Mourinho.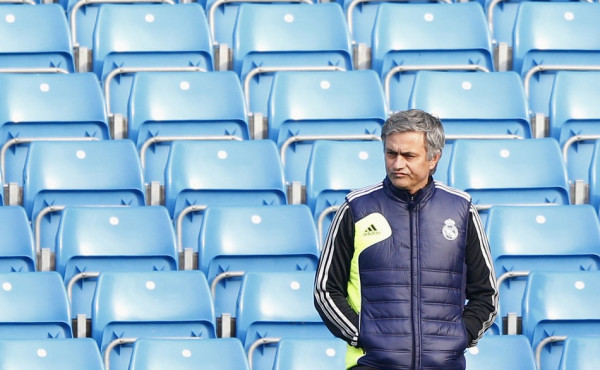 However, the Express reports that Abramovich is concerned that the arguments he previously had with Mourinho would return and potentially further damage the club.
Mourinho may have won six trophies during his time at Stamford Bridge but his relationship with the owner deteriorated towards the end of his reign and he was eventually sacked just six games into the 2007/08 season.
Now a source has told the Express that Abramovich remains unsure whether to bring Mourinho back to west London, saying: "Roman is not sure of Jose, because of the history between the two of them and what happened before.
"He is worried that the same things could happen again. He's still making up his mind."
It is believed that the Russian has five other candidates on a shortlist and is considering which of the men to approach as he seeks to return success to Chelsea.
Malaga manager Manuel Pellegrini remains high on the wanted list, while David Moyes of Everton and Swansea's Michael Laudrup are also being considered.
There is also a belief that in order to appease the fans he is considering two club legends in Watford manager Gianfracno Zole and Brighton boss Gus Poyet. Both men are currently enjoying great success with their respective Championship sides and remain very popular among the Chelsea faithful.
However, Abramovich has never been shy of upsetting fans with his decisions and it is clear that he will have the final say when it comes to bringing in yet another manager at the end of the season.