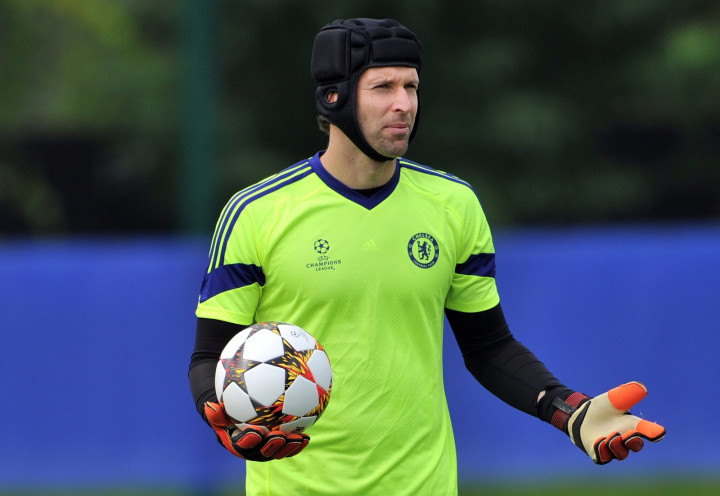 Chelsea goalkeeper Petr Cech's future at the club is reigned in fresh uncertainty after Besiktas president Fikret Orman said he would be interested in the Czech Republic international after revealing talks have begun over the signing of an unnamed player from Stamford Bridge.
Cech's future has been the subject of much scrutiny since the return of Thibaut Courtois from a three-year loan spell at Atletico Madrid, with the 32-year-old goalkeeper restricted to just five appearances this season.
Though Chelsea manager Jose Mourinho insists the club can cope with two of the best 'keepers in Europe in their squad, reports continue to circulate regarding Cech's future, which the Portuguese boss last week labelled as coming from "Mickey Mouse" media organisations.
Over the weekend, Cech's agent appeared to quash speculation regarding a potential move away from Chelsea in the January transfer window after claiming rival clubs have no intention of signing the former Rennes stopper.
But Besiktas have reignited the uncertainty regarding the future of Cech by claiming they are in talks with the Premier League leaders over signing an unnamed player, while admitting they would be open to signing the Chelsea goalkeeper.
Orman said: "We are going to make a few signings during the transfer window. We will sign a right-back and a centre-back, both will be foreign also we will invest in a young forward.
"We are working together with Chelsea to sign a player. We have not held talks yet however, Chelsea have recently made an agreement with Besiktas. If Cech does become available I would support such a move."
Relations between both Besiktas and Chelsea are good after Demba Ba's move to Turkey during the summer and though Cech is the favourite to join the Senegal attacker, Egyptian winger Mohamed Salah could also depart after making just two starts all season.