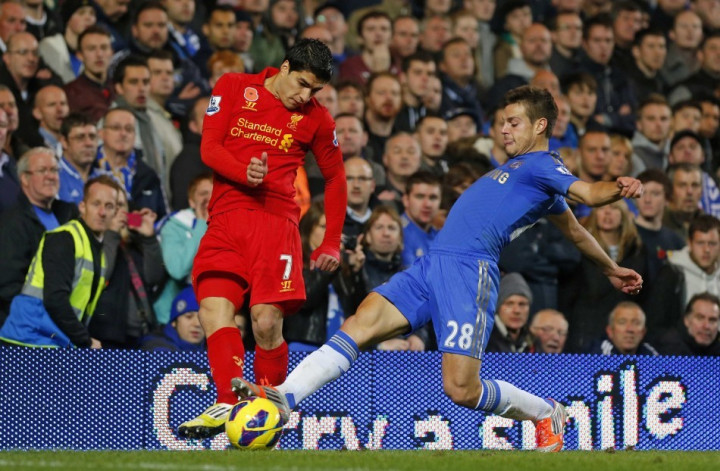 Chelsea full-back Cesar Azpilicueta has hailed Cesc Fabregas's arrival to Stamford Bridge, claiming that his compatriot will allow Jose Mourinho's side to improve significantly as a team.
The Blues confirmed the signing of the former Arsenal midfielder to replace Frank Lampard last week in a move that has reportedly cost around £27m.
Mourinho recently claimed the former Barcelona star "will give Chelsea a new dimension" and now Azpilicueta has expressed his delight about his arrival.
"I have congratulated him [Fabregas] and I am very happy because we have signed a great player who is going let us grow a lot collectively," Azpilicueta said during an interview with El Mundo.
"I haven't had to tell him much [about the Premier League] because he knows English football perfectly."
Meanwhile, Fabregas himself revealed he is excited about his return to the Premier League.
"I'm very pleased to be moving to Chelsea. This is a very happy moment for me. It also all happened very quickly which is exactly what I wanted" Fabregas said.
"It was both a personal and professional decision. It can never be a relief to leave Barça, but I think it was the right thing for me. I leave with great memories of my teammates and the coaching staff. I've scored 43 goals, won six titles... I've had a great time and been very happy."
Azpilicueta hopes Fabregas's arrival will bring silverware to Stamford Bridge, after a season in which the Blues finished trophyless.
Even though he struggled to even secure a place in Mourinho's starting line-up at the beginning of last season, Azpilicueta eventually managed to become a key player for Chelsea after replacing Ashley Cole on the left-side – and was named Player of the Year by his team-mates.
"I am enjoying in London. I have a very quiet life. The things go well in the team but next season hopefully will go better" the Navarre-born right back said.