Chelsea Star Cesc Fabregas Hails Jose Mourinho Masterclasses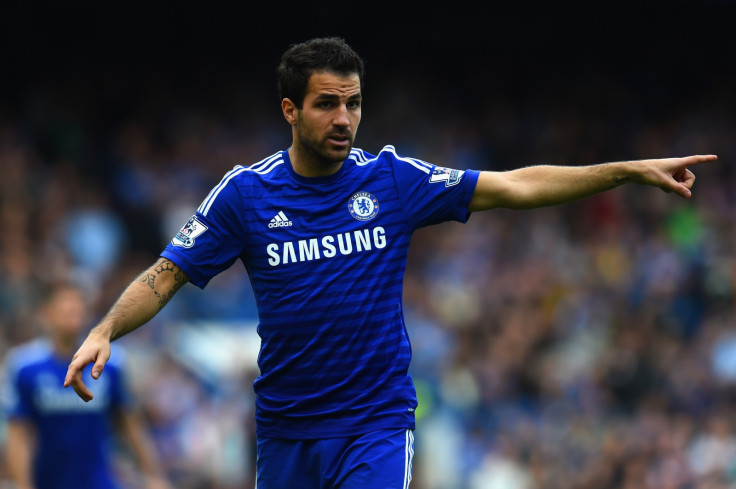 Chelsea midfielder Cesc Fabregas has lavished praise Jose Mourinho, claiming the Portuguese manager always "nails" everything the team is doing badly during the games.
The Spaniard moved to Stamford Bridge from Barcelona last summer after Mourinho identified him as the perfect replacement to Chelsea legend Frank Lampard.
Having had a tense relationship during their 'enemy' times at Barcelona and Real Madrid respectively, some people in Spain questioned whether Fabregas would fit in Mourinho's plans.
However, the Spaniard has proved the doubters wrong, adapting quickly to the Portuguese boss's demands and impressing all during the start of the campaign playing in a dipper role.
Asked during an interview with Radio Marca about his decision to join Mourinho despite the relationship they had during their time in La Liga, he said: "That is football, and in the end I wanted what was best for me.
"Mourinho reads the games very well, above all during half-time. Everything we are doing badly, he nails."
Fabregas left Arsenal in 2011 looking forward to his childhood dream to play in the Barcelona first-team.
However, the midfielder failed to make the impact expected at the Camp Nou and last summer decided to go back to the Premier League - having previously enjoyed eight successful seasons in North London.
The Spaniard has refused to consider it as a failure and claims he doesn't regret his decision to move to Barcelona.
"My dream was to play for Barcelona and I wanted to try it. I didn't care if it went well or badly. I'm not bothered about what people think of me. I was satisfied when I left Barça. I won titles, I played with friends, I met my wife. There were moments that weren't so great, but I consider myself a strong lad. I've never cried or felt bad when a section of the fans has whistled at me.
"I will leave it at those were three very good years for me. I don't regret anything I've done in my career. I could have chosen a different path, but as it stands I've played at three big clubs under great managers. I'm satisfied, but I want more. This doesn't end here."
However, Fabregas has sent a message to his former manager Pep Guardiola: "I had expectations which ended up as something else. Life is reality. I do not feel tricked or disappointed by Guardiola. I do not expect anything from anyone in football.
"I like both Mourinho and Guardiola. All styles are worthy of respect."
© Copyright IBTimes 2023. All rights reserved.