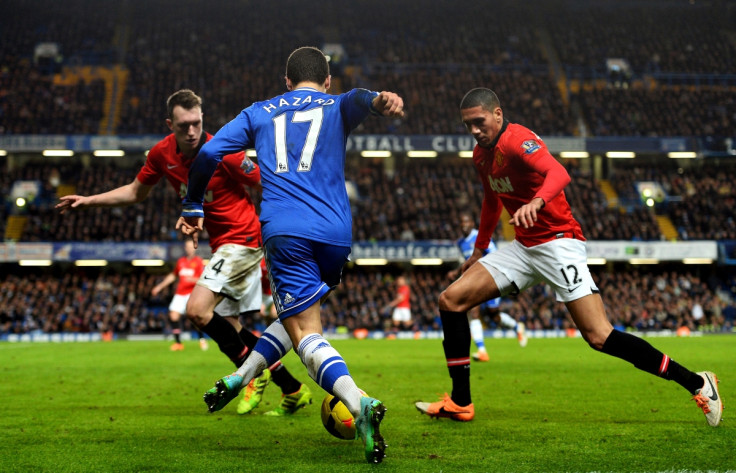 Chelsea star Eden Hazard has claimed that being the most fouled player in the Premier League "is not a problem" for him - quite the opposite in fact, because that allows him to go round the defenders and get free-kicks for his team.
The Belgium international forward is the most fouled player in England's top division since he moved to Stamford Bridge in the summer of 2012, with 15 players having been booked for trying to stop him.
Manager Jose Mourinho recently complained about the issue, urging the Premier League referees to protect the Belgium magician for the heavy challenges.
"People in love with football in this country must be in love with Eden Hazard. The way match after match he is being punished by opponents and not being protected by referees, maybe one day we don't have Eden Hazard [in this country]," he said.
But the 24-year-old star is not concerned about that as due to his special dribbling skills he is used to suffering from heavy tackles since his early days in the Ligue 1.
"If the defenders want to pressure me early on and make me feel heavy contact it's not a problem," Hazard said to Chelsea official website.
"When I was in France it was the same. It's never really changed. If I can get a free-kick for my team and the opposition player gets a yellow card or a red card that is good. I also like it when the defender goes in hard and commits to a tackle because it gives me the chance to go round him."
Meanwhile, Hazard has hailed the summer arrival of Diego Costa, claiming that he is a "one of the top strikers in the world" but also an important player in the dressing room.
"He's one of the top strikers in the world. He's a proper number nine. It's very good to play with him," Hazard said about Costa, who has been banned for three matches after stamping on Liverpool midfielder Emre Can during the League Cup semi-final second leg.
'He's a really friendly guy off the pitch. On it he's a good professional and he gives everything for the team. He's an unbelievable striker because he can score at any time."