Chelsea star Filipe Luis says Jose Mourinho's side is short of players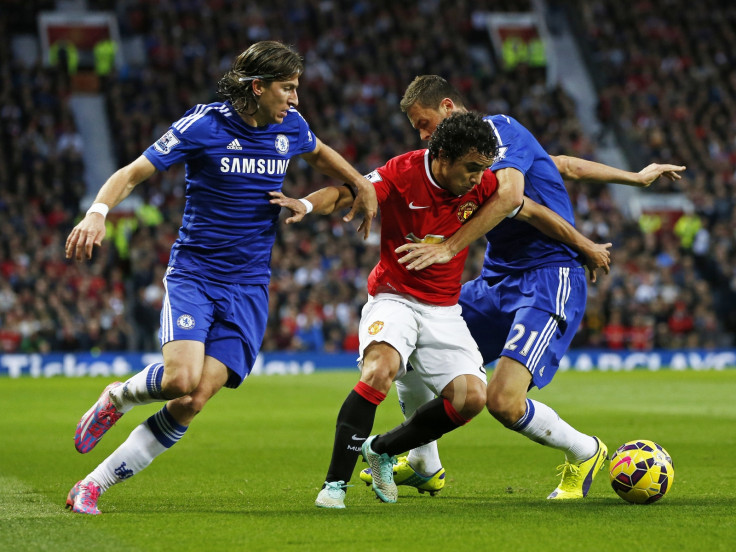 Chelsea left-back Filipe Luis believes the Blues have what it takes to win against any rival, but admits the squad is a little bit short of players.
After a season without any silverware, manager Jose Mourinho bolstered the squad during the summer with Diego Costa, Cesc Fabregas, Didier Drogba, Loic Remy, and Filipe Luis, while goalkeeper Thibaut Courtois returned to west London after three successive campaigns on loan at Atletico Madrid.
Having had an impressive start to the campaign, topping both their Champions League group and the Premier League table, the Blues are considered one of the favourites to win both titles.
However, the Brazilian left-back, who last season at Atletico Madrid won La Liga and reached the Champions League final, is cautious on the matter.
When questioned about Chelsea season targets, he said: "Only time will tell how far we can go."
"We have a good enough squad to take on anyone, although we are a bit short of players; but we have to take what comes our way. We fight against any opposition while always keeping our feet firmly on the ground," he said to Marca.
Meanwhile, Filipe Luis also has expressed his relief at being kept apart from facing his former club Atletico Madrid in the Champions League last 16, as both topped their respective groups.
"Nobody wants to face Atletico. They are a solid team that don't let in goals easily. They may have lost a lot of players but have kept their form," Luis said after last season he beat Chelsea in the Champions League semi-final playing with his former club.
"They would be a very difficult rival. I'd rather not come up against Atletico, because it isn't easy to beat them, not even scrape a draw. But if we do, we'll have to be well prepared if we hope to win."
© Copyright IBTimes 2023. All rights reserved.