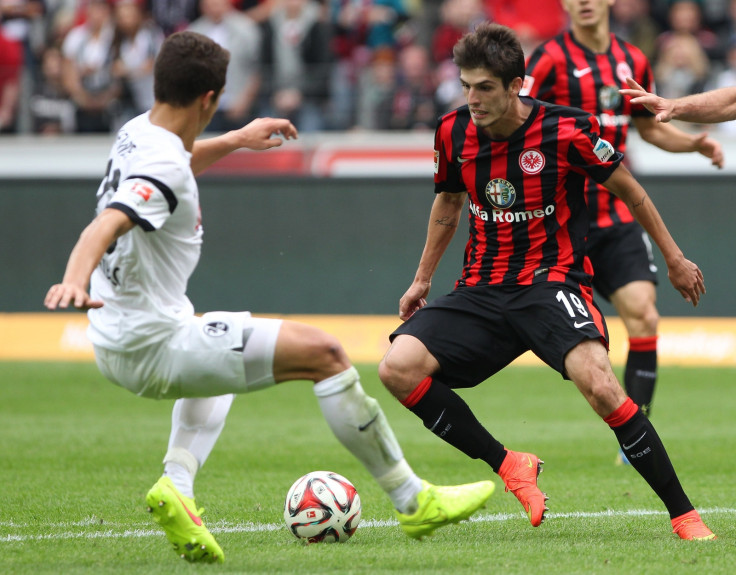 Lucas Piazon has pleaded with Chelsea to let him remain at Eintracht Frankfurt, believing he has found the perfect club and coach to continue nurturing his development.
Piazon, 21, left Stamford Bridge in the summer of 2014 on loan to find first-team football opportunities in the Bundesliga.
The Brazilian has enjoyed steady progress at Frankfurt where he feels he has grown into a much stronger player having initially struggled with the physical demands of the German game.
Piazon now feels he is ready for a longer stay in the Bundesliga having spent the last two seasons in Netherlands and Spain, and hopes Chelsea will allow him to remain where he is on a long-term basis.
"It pleases me here," Piazon said of Frankfurt in an interview with Bild. "I am completely at ease with the city, the club, the players – it makes everything so much fun. Moreover, it is not easy to always move from club to club. I would rather stay here in harmony to improve."
Having spent just a few weeks of his last two summers at Chelsea before leaving on loan, Piazon's exposure to manager Jose Mourinho's regime in west London has been minimal.
With that in mind, the Brazilian youngster has paid tribute to his current coach, Thomas Schaaf, praising the German for having the greater influence on his young career.
When asked if Schaaf is better than Mourinho, he responded: "For me, definitely. Seriously, I have worked with Mourinho a few weeks, just last summer in preparation, so I cannot compare the two.
"But I can say that Schaaf is very important to me. Before each game, he talks to me, tells me exactly what he expects from me so I can help the team. That gives me a lot of confidence."
Piazon is not the only Chelsea loanee to have expressed an interest in leaving the club on a permanent basis this season.
Spanish midfielder Oriol Romeu, who has excelled this season on loan at Stuttgart, claims he would have no qualms in joining the Bundesliga side on a permanent basis.
Thorgan Hazard has already completed the switch, joining Borussia Monchengladbach on a permanent deal in February.