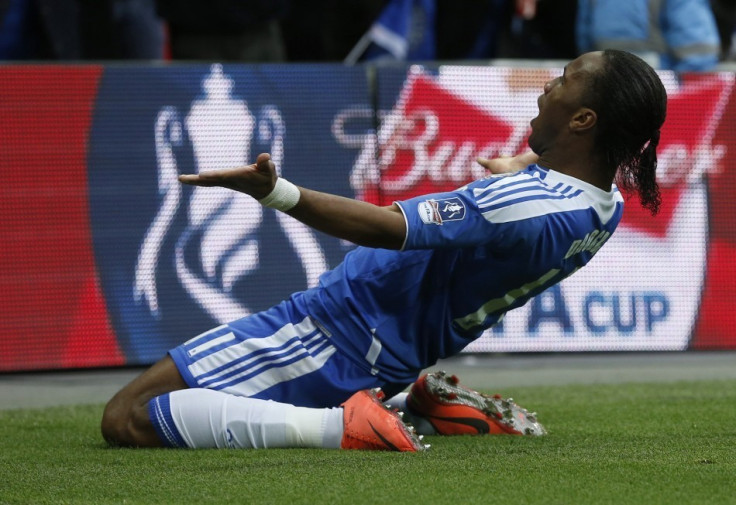 Chelsea manager Jose Mourinho has claimed Didier Drogba's move from Olympique Marseille to Stamford Bridge in the summer of 2004 is the Blues' "best-value signing" the club has ever made.
The Premier League leaders signed the Ivory Coast striker during the Portuguese manager's first spell at the west London club after agreeing to pay £24m fee to the Ligue 1 side to secure his services.
Drogba quickly became a sensation in the Premier League and during his following eight seasons at Stamford Bridge, the striker helped the Blues win three Premier League titles, four FA Cups, two League Cups and the Champions League in 2012, heading the equaliser in regular time before scoring the decisive penalty in the shootout against Bayern Munich.
Mourinho decided to re-sign him last summer on a free-transfer and the manager paid tribute to Drogba after the Chelsea legend was honoured for his outstanding contribution to the game by the Football Writers' Association during a gala event on Sunday 25 January.
"I was very strong to persuade my club to pay such an amount for him and I think we can already say he is the best-value signing for Chelsea in relation to what he has done for the club over so many years, and he is not finished yet," Mourinho said, according to Chelsea's official website.
"I know what he means as a player and a person. That is why this combination of the player and the person is so amazing."
Meanwhile, goalkeeper Petr Cech also lavished praise on his teammate, claiming Drogba is the kind of player everyone wants to play alongside.
"If you know Didier well, you'll know he's a very emotional man, but emotional in a good way. He loves the game, he has a great passion for the game and he uses it in every match," the 'keeper said.
"Didier is one of those players you would love to have in your team because you can always rely on him, and that's more important than anything. If, one day, I have to go to war, Didier is exactly the type of player, or soldier, you would like to have on your side."