Chelsea were knocked out of the FA Cup on Saturday, by a Bradford City team 50 places below them in League One (that's Division Three in old money).
Even worse, Chelsea were actually leading 2-0 and cruising before Bradford bounced back ultimately running out comfortable 4-2 winners. Stamford Bridge was shell-shocked. Jose Mourinho was ashamed and called it a disgrace. It was.
Even though Mourinho had picked ostensibly his 'B' team, this was not a team of inexperienced youngsters. In Petr Cech, Gary Cahill, John Obi Mikel and Didier Drogba it contained Champions League winners, and every single one of the team is an international player. And yet they were not victim to an unlucky defeat due to inhospitable playing conditions, poor refereeing or a man of the match performance by the woodwork. No, they were soundly beaten by the better team on the day – and massive, massive, credit to Bradford City for that.
There can be no argument that this was Chelsea's worst FA Cup defeat in recent memory. Of course, losing to lower league opposition in Cup ties was an occupational hazard for Chelsea in days gone by; they even had a few giant killing feats of their own in the dark days of the 70's and 80's – twice knocking out European Champions Liverpool. But this defeat surely ranks worse than the 1990 3-1 defeat away to Bristol City and the defeats to Barnsley in 1989 (4-0) and again in 2008 (1-0).
Chelsea in 1989 and 1990 were not the club they are now, finding their feet in the then-First Division at the time, and also playing away. In 2008 they were also away and it was during Avram Grant's peculiar reign on a cold evening in Barnsley where, somewhat unluckily, they were dumped out 1-0.
Saturday was very different. Chelsea were at home, where they have been unbeaten this season and currently sit atop the Premier League. The huge gulf in talent, class and money should have told. They also have arguably the best manager in world football. In many respects, as the man who picks the team and determines the tactics, it is Mourinho who should feel most ashamed at the result – his worst defeat ever as he said in the post-match press conference.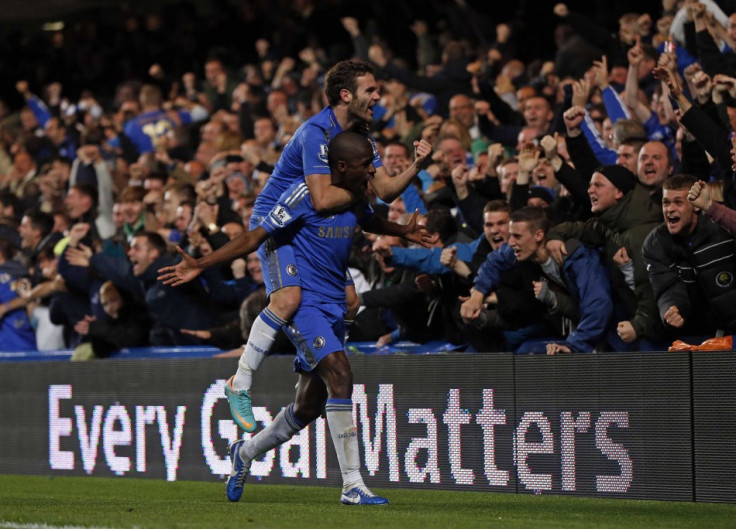 It has not been a good week for Mourinho. He spent most of the week aiming barbed comments at the one group of people who least deserve it – the supporters.
When he criticised the supporters for a lack of atmosphere after the QPR home match, many supporters, whilst not happy with the criticism, accepted that he may have had a point. Indeed many believed that in his typical Machiavellian way, he was helping them to get the issue on the agenda with the club.
Crossing the line
But the latest comments seem to have crossed the line, not least as they were factually inaccurate. Mourinho claimed there were only 1,000 Chelsea supporters at Anfield last week. There were, of course, roughly 4,000 with the bigger-than-usual away allocation for the Capital One Cup.
He claimed that Liverpool would be bringing between 5,000–10,000 supporters to the Bridge this week, when in fact their allocation will be around 4,000 in line with our allocation at Anfield. The most unfortunate remark, though, was his assertion that if only Chelsea supporters could give 25% of the emotion (by which I think he means noise and passion) Anfield gives to Liverpool, then he would be happy.
Well, sorry Jose, but I think you need to have your ears tested. The Chelsea supporters outsung Liverpool supporters last week for all but the first ten minutes and the period after Liverpool equalised.
This kind of ignorance would be acceptable if it was spouted by some moronic keyboard warrior who has never ever been to a game, but from a highly intelligent man such as Mourinho, well frankly it's unacceptable. But it perhaps highlights the problem with the modern game.
I suspect that Mourinho has never had six pints in the pub with his mates before going to the game and standing on the terraces in hideous weather conditions and yet screaming his lungs out in support of a team that is getting thrashed on the pitch, and enduring all sorts of abuse from the home fans to boot.
I suspect that Mourinho has never had to take a day off work to travel up to a usually inhospitable (and in this case freezing) Liverpool, spending an unhealthy percentage of his income in the process, and then getting back home in the early hours of the morning, leaving him with a couple of hours sleep before getting to work.
When you consider that, it is hardly surprising that Chelsea supporters' patience with their very own messiah – the Special One – is beginning to wear a little thin. If he carries on with these criticisms we will be left to conclude that he is perhaps not the Messiah, but simply a very naughty boy.
Jose Mourinho is not stupid, and it is well known that his every utterance has an underlying meaning used for maximum manipulative effect. So why is he clearly attempting to antagonise the very people who want to support him the most? It is an incredible example of friendly fire – what on earth is he up to?
It really is hard to say. Perhaps his recent love-in with Anfield, and support of Gerrard, is him angling for the Liverpool job in the future. That would fit with his self-absorbed modus operandi, even though that thought is absolutely unthinkable to Chelsea supporters.
Perverse
It might be a perverse attempt to guarantee maximum support for the team on Tuesday in some sort of a "we'll show him" approach. If so, it seems to be rather clumsy and beneath both Mourinho's and the supporters' intelligence to leverage the support in this way.
It is well known that Mourinho thrives on disharmony. He is at his best when he is in a scrap. Chelsea currently seem to be all too harmonious for his liking, and maybe he is just stirring things up. But why on earth pick on the very people who hang on his every word and would follow him to the ends of the earth?
Supporters are very much part of the team. You never (or rarely) hear Jose Mourinho publicly attack his own players. If he does, he does so in private. Surely the supporters deserve the same courtesy? If he is not happy with us then open up a private dialogue, in reality it is not hard to do with organisations such as the Chelsea Supporters Trust and many other supporter groups, websites, fanzines and podcasts. Do it in public, and we are subject to every opponent's supporters hurling the ever so clever "Mourinho's right, you're fans are s***e" chant at us. Thanks for that Jose!
The last thing that the Chelsea supporters want is to fall out with Jose Mourinho. The relationship between the manager and the Supporters should be very important, special even. There has always been genuine affection for Mourinho, not least because he is the best and he wins trophies, but it could, and should be so much more than that.
Unlike underperforming players, Jose cannot transfer us out of the club. As Gianfranco Zola said, players and managers come and go, but the supporters are there forever. Jose would do well to remember that, and if he adheres to his main principal of everything being about the team, then recognise that the team is the manager, the players and the supporters.
The breech in trust must be healed. We want Jose Mourinho to stay at the Club for a long, long time. It is in all of our interests as he is, after all, the best. The alternative is unthinkable and second best is not acceptable. Remember this is a club that previously hired a certain Rafa Benitez – and we can never allow a manager like that to come back to the Chelsea!
David 'Stamford Chidge' Chidgey presents the award winning Chelsea FanCast TV show and podcast which can be seen every Monday at 19.00 on chelseafancast.com or You Tube or heard at mixlr.com/chelsea-fancast/ or downloaded from ITunes. Follow us on twitter @StamfordChidge and @ChelseaFanCast