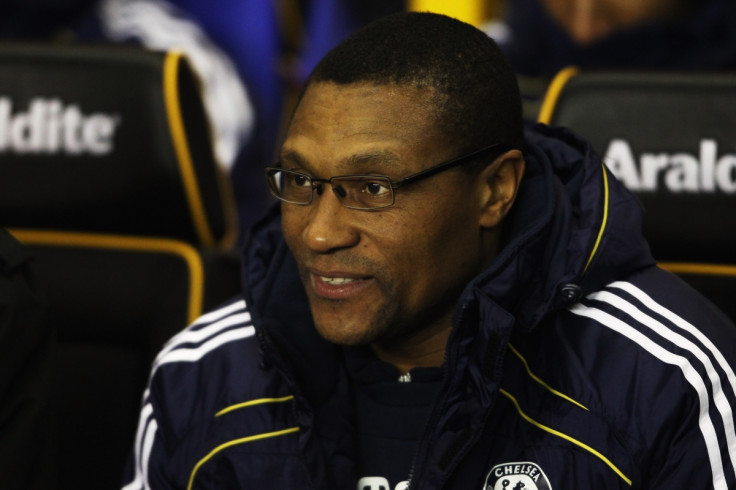 Chelsea technical director Michael Emenalo believes the club have no regrets over the failure to sign high-profile transfer targets such as Wayne Rooney and John Stones. The Blues chief denied the outfit's recent failures in the market are linked to their current plight, which has seen them lose seven of their opening 12 Premier League games.
The defending league champions, formerly all-conquering in the transfer market, have missed out on significant targets in recent years. In 2013, the club had two bids rejected for United captain Rooney including an offer of £30m ($45.5m), according to Sky Sports. Last summer, Jose Mourinho pursued England defender Stones with four bids including a final offer of £38m, according to the Evening Standard.
While the club signed Diego Costa from Atletico Madrid to cover for the inability to bag Rooney, the failure to capture Stones has proved costly, with the Chelsea's back-four looking constantly shaky. But Emenalo says there is no link between the club's struggles in the market and their problems this season, and he has no misgivings over their approach.
"We understand as a club this is football and you don't always get what you want – and that is not to suggest that we didn't get what we want," the right-hand man to Chelsea owner Roman Abramovich told The Daily Telegraph. "We understand that as long as we have done things right and made the right effort there is no need to have regrets.
"A couple of years ago it was well documented we [Chelsea] tried to get Rooney. We didn't get Rooney and we still finished second and started strongly, so there is no correlation between whether we had a big transfer window or not.
"What is important to understand is that as a club [Chelsea] work as a unit to try to get things done and get it done the right way. We didn't get Stones, not because we didn't want him but because Everton didn't want to sell Stones."