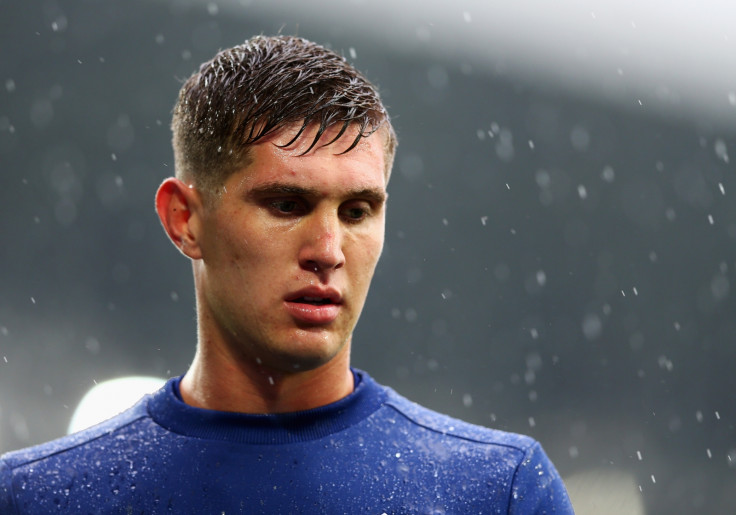 Everton defender John Stones has been urged to reject a move to Chelsea as the summer transfer window enters its final week. Ex-Liverpool and England defender Jamie Carragher believes the 21 year old would be "learning on the job" should he move to Stamford Bridge and would be better suited to remaining on Merseyside for the immediate future.
The Independent reports that the Toffees will consider allowing Stones to leave the club should the Premier League champions submit a bid of £40m ($63.1m), the fourth offer Jose Mourinho's side would have submitted for the player during the current window. The lack of defensive options in the Blues' squad, coupled with John Terry's uncertain start to the season, has seen the pursuit of Stones intensify in recent weeks.
Stones enjoyed his breakthrough campaign at Goodison Park during the 2013-14 campaign, making 15 top flight starts for Everton and though injury disrupted his progress last term the former Barnsley academy graduate was nominated for the Golden Boy award in 2014 – a prize eventually won by Manchester City's Raheem Sterling. But despite Stones' meteoric rise, Carragher – a one-club man with Liverpool – has become the latest figure to advise the defender to resist the advances from Chelsea.
"Every player should want to play at the highest level and win trophies, play in the Champions League and play for his country," Carragher told Talksport of Chelsea's interest in Stones. "That's the aim of every player. It's just [a question of] what is the right time for the player to go.
"I think the right thing for John Stones would be to play for another couple of years at Everton. He's playing really well but you have ups and downs as a young player, especially as a defender where you can make a couple of mistakes, give away a penalty, and your confidence goes. That's part of being a defender and learning your trade.
"I think it would be better for him to know he's almost guaranteed to play week in, week out for Everton, go through those times with Everton, and then when he eventually gets his move to a top English club, as he will do, he'll be going there a bit more experienced, a better player, and a bit more mature in his game.
"When you get to that really top level, any little mistake, anything that's not quite right, can cost your team a draw, or you drop three points, and that can end up costing a team the league title, or seeing them knocked out the Champions League. You don't want to be learning on the job when you're at a top club. I think it would be better for him to spend another couple of years at Everton and then make that move."