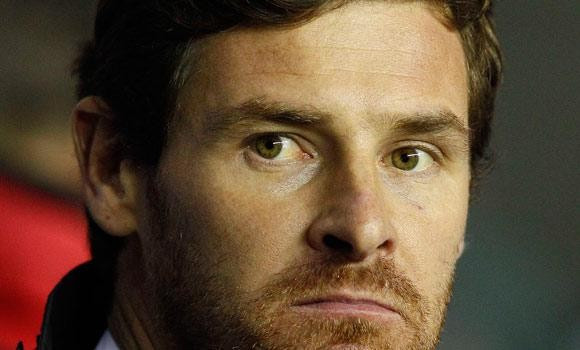 Tottenham boss Andre Villas-Boas has criticised players from his former club, Chelsea, saying that his present charges were much better to work with.
There have been a number of rumours suggesting the 34 year old Portuguese tactician, who was sacked by Chelsea in March, was actually forced out of the club by a host of senior players, including John Terry, Frank Lampard and former striker Didier Drogba.
"From my perspective I've been adapting to the players. They are a great group who are enjoying what they are doing. I think the warmth of the group is excellent to see, and you know two different groups react differently," Sky Sports quoted AVB as saying, and adding, "And we've that the spirit within this group has been fantastic - it's different from what I had in the last year."
Meanwhile, AVB also hit out at critics of Tottenham who suggested the White Hart Lane club intentionally held Welsh winger Gareth Bale from making it to the 2012 London Olympics.
There was considerable controversy in the build-up to the London Games when Bale made an appearance for Spurs in a pre-season friendly, despite being declared unfit to take part in Team GB's Olympic football campaign. In fact, the issue reached FIFA president Sepp Blatter, who indicated Bale could be banned if a complaint was made. However, the FA have decided not to make any such complaint.
"I can understand the frustration for missing a player of Gareth's dimensions involved with Team GB, but everything was done as it should be. It was approved by the FA doctors regarding his injury, so for me it is the end of story," the Daily Mail quoted Villas-Boas as saying.
"[Blatter] has decided to speak, maybe not knowing the full extent of the situation. They are unfortunate comments, but I can't make any more comment because he is the FIFA president," he added.
Finally, Spanish striker Fernando Torres has said he is confident of filling in for Ivorian international Didier Drogba, as the Blues prepare for the new season. The Stamford Bridge club has strengthened their midfield with the additions of Eden Hazard, Marko Marin and Oscar but have yet to sign a replacement for Drogba, who left the club for Chinese outfit Shanghai Shenhua earlier this summer. Torres had a turbulent and ultimately disappointing campaign for the Blues last season, after signing for a record £50m fee from Liverpool.
"I am looking forward to it. I like the responsibility and it's a thing I've been doing all my life. I think Didier did everything for this club, scoring the winning goal in the Champions League was an inspiration for us," ESPN quoted Torres as saying.