Tottenham manager Andre Villas-Boas was forced to explain the reason that Gareth Bale was able to feature in a pre-season friendly against LA Galaxy despite being forced to withdraw from the Team GB squad for the London Olympics.
The winger had been selected as a member of Stuart Pearce's side to play at the London 2012 Games but he was later deemed unfit and unable to represent Team GB.
However, we was in action for Tottenham last night and even scored in the 1-1 with LA Galaxy who includedd his former Spurs team-mate Robbie Keane in their squad.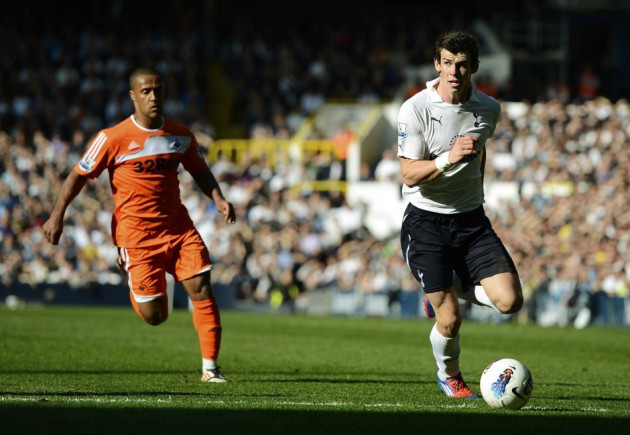 Bale did not give any comment on the situation after the game, but Villas-Boas was presented to the media as he gave the reason why the Welsh winger was able to make an appearance.
"He came back to us during this week so we had to control the amount of effort he could put in," Villas-Boas is quoted as saying in The Telegraph.
"He is of course extremely young and physically fit - a beast - so he was able to put the effort in. We extended that because we want him to complete a certain amount of minutes (on the pitch) before the season starts.
"You could say we took a risk because he was feeling a little bit of muscle tiredness but it was controllable and we just let him carry on."
Team GB will be without Bale for the tournament which begins against Senegal at Old Trafford on Thursday, but they will be hoping for a positive outcome after a difficult first game together in a friendly against Brazil.
The South American giants are using the tournament as a way of assessing players for the World Cup in 2014 and were in superb form when they beat Team GB 2-0 in a recent friendly.