Chelsea are tracking Real Madrid midfielder Sami Khedira, according to the Mirror, and will need to pay £20m to get their man. The Blues are hopeful that German international is surplus to requirements at the Santiago Bernabeu, after the €30m transfer of Spain U21 star Asier Illarramendi earlier this month.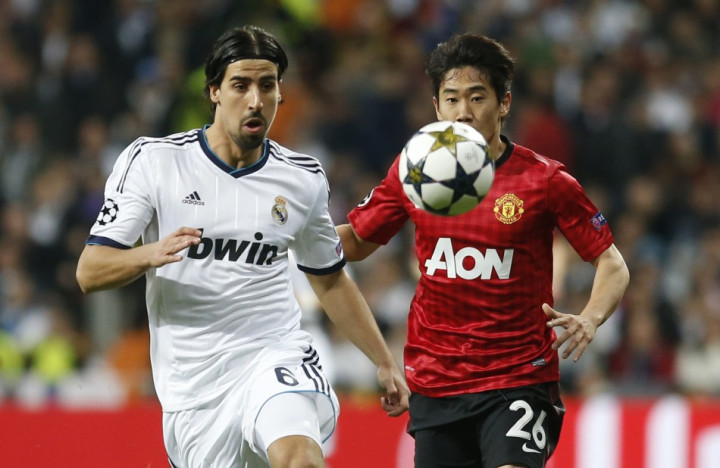 Jose Mourinho is believed to want a strong holding midfielder at Stamford Bridge but specifically a player who is comfortable on the ball, has a good range of passes and can chip in with the odd goal or assist. The 26-year-old Khedira fits the bill well and should have little trouble settling into the physically demanding Premier League.
The Special One, who left the Spanish capital to return to west London at the end of last season, burnt several bridges over the course of the 2012/13 campaign and is unlikely to be on very many Christmas cards from Spain this year.
However, the relationship between Khedira and Mourinho is understood to be excellent. The German was one of a few voices that spoke out in his defence towards the end of an increasingly acrimonious and ultimately empty (with the exception of the Spanish Super Cup) season. He spoke out again this summer, telling German newspaper Welt Am Sonntag:
"I think you have to pay great respect for Jose Mourinho. I loved working with him. He gave me three years ago, the chance to take step from the Bundesliga to Real Madrid. For me, he is still a great coach and man."
A move for the former Vfb Stuttgart man, therefore, might not be entirely out of the question, particularly since Madrid seem locked in an insanely expensive bidding war with Tottenham for winger Gareth Bale.
If any club in the world can afford to break transfer records thrice in quick succession, it is one led by Florentino Perez (Kaka and Cristiano Ronaldo signed for record fees in 2011) and have offered in excess of £80m for the Welshman, according to the Independent.
However, even mighty Madrid may be forced to sell to raise funds; the sale of Argentina striker Gonzalo Higuain for £32m would certainly have helped that cause. And £20m for a player who cost £12m is a decent profit.
Of course, Perez is likely to be quite as obstinate about value for money for the German as he was with Higuain (and Daniel Levy is with Bale), meaning the Blues may have to up their bid a little.
Khedira is contracted to Madrid till 2015 and has confirmed his representatives are negotiating an extension. Of course, quite whether that agreement will be reached and the dotted line signed is another question. The fact, though, is that Khedira is apparently happy to stay at the Bernabeu.