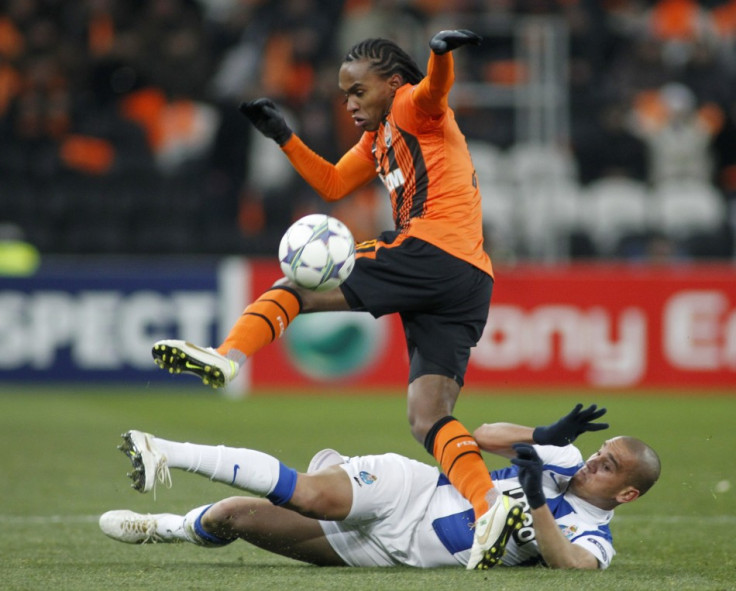 There appears to be an exciting surplus of Brazilian midfielders headed to the Premier League this season and it should make for, if nothing else, an exciting end to the transfer window and potentially some slick football in the new season.
Despite being reported close to signing Oscar, Chelsea have now been linked with another Brazilian midfielder in 23 year old international Willian, who presently plays for Ukrainian side Shakhtar Donetsk. Sky Sports quotes club manager Mircea Lucescu as being open to his star attacker moving on... but only if a fair deal is struck.
"They have to pay the price," Lucescu was quoted as saying, while at the club's training centre in Donetsk, and adding, "They have to pay the price because we bring the players here at 17 or 18 years old. We pay a lot of money because they are talented players and we bring them up. I have 23 or 24 [players like that], not only Willian. They have played a lot of matches in Europe and they have a very, very good value. If Chelsea pay his [asking price], I am not against letting my players play for the big clubs."
Willian came to Donetsk from Brazilian club Corinthians in 2007, for approximately £13mn, and has won three Ukrainian league titles since then. He also lifted the 2009 UEFA Cup.
Chelsea, it appears, have been tracking the player for some time now. The Daily Mail reports an earlier bid of £16.7mn (made in January) was rejected by the Ukrainians' chief executive officer, Sergei Palkin. The reigning European champions recently made a second bid, in the region of £27mn, but have seen that too rejected.
"I had a conversation with Willian and the club president about Chelsea's interest," Lucescu explained, "I told Willian he can leave, but only if the right offer is made. He's a great player. Willian was the biggest investment Shakhtar have made in a young player, and we have to respect that. Clubs should not assume that if a player is coming from the east that the the price is lower. They paid a lot of money for Hazard but are not willing to pay that for Willian, even though he's better in my opinion."
The expectation from Donetsk, it seems, is Chelsea will have to match the £32mn they paid French club Lille for Belgian winger Eden Hazard's services earlier this summer.
Red Devils Reconsider Moura Bid?
Meanwhile, earlier reports indicated Sir Alex Ferguson and Manchester United were being forced to sweat it out to secure Sao Paulo midfielder Lucas Moura's signature. The Red Devils, the Daily Mail reported, have already seen an uncomfortable increase in the player's price tag. The Brazilian club was earlier demanding a fee in the region of £30mn for the 19 year old. However, due to complications in the revenue sharing arrangement between the club and the player himself, the potential transfer fee could rise to £34mn.