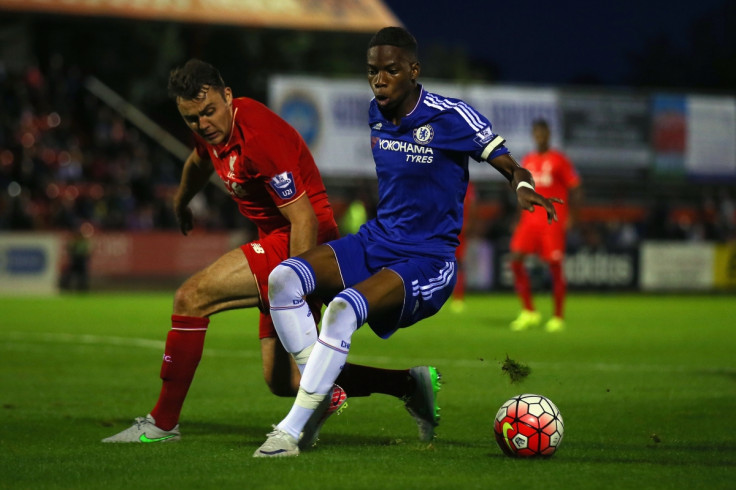 Real Betis manager Juan Merino has revealed his desire to secure the services of Chelsea loanee Charly Musonda on a permanent basis after the Belgium starlet has made an impressive impact in La Liga since his arrival at the club during the January transfer window. The boss says that the 19-year-old star "is proving to be an awesome" starlet in La Liga after on Wednesday night (4 March) he once again led Betis to a 3-0 victory over Espanyol with a Man of the Match display.
The 19-year-old offensive midfielder moved to the Sevilla-based outfit in January to help them avoid relegation even though he was yet to feature for the Chelsea first team. Some in Spain then questioned what a kid without experience in the top flight could bring to a struggling club that had just parted ways with former West Bromwich Albion manager Pepe Mel following a number of negative results.
Yet, Musonda has become a favourite with the club's supporters in just weeks after becoming an instant hit in La Liga to transform the destiny of his side. Betis are unbeaten in five game since Musonda arrived to the club, having won two and drawn three to move up to 13th place, five points away from the relegation places.
The Chelsea loanee's contribution has been vital to the team's turnaround, having been arguably the best player in all five games, scoring one goal against Deportivo De La Coruna and providing an assist in the last win over Espanyol.
The Betis manager believes that he is lucky to have such a talent in his ranks admitting his wish to sign the youngster on a permanent basis at the end of the campaign.
The Betis boss told the club official website: "He (Musonda) is a player who arrived in December; I wish we have the option to buy him. With his behaviour and his attitude on the pitch, and being just 19-year-old, heis proving to be an awesome player who just will go up."
Betis officials previously claimed they would like to extend his loan agreement with Chelsea beyond the end of the current season. When asked during an interview with Estadio Deportivo whether he would consider that option, Musonda replied: "Of course, why not? But I have already said that the future is not important. What counts is now. At the end of the season we will discuss which decision to take. My target is to do my talking on the pitch with my football. If Betis do well, it goes well for me too."
Chelsea may consider leaving him out on loan one more season to complete his development before bringing him back to Stamford Bridge. However, it looks unlikely they will consider a permanent exit from a player who has been considered as one of the jewels of the academy since his arrival from Anderlecht in the summer of 2012.
His spell in La Liga has been so impressive that reports in his homeland earlier this week say Belgium national team manager Marc Wilmots went to Spain to see him in action against Espanyol with a view to including him in the squad for the Euro 2016.