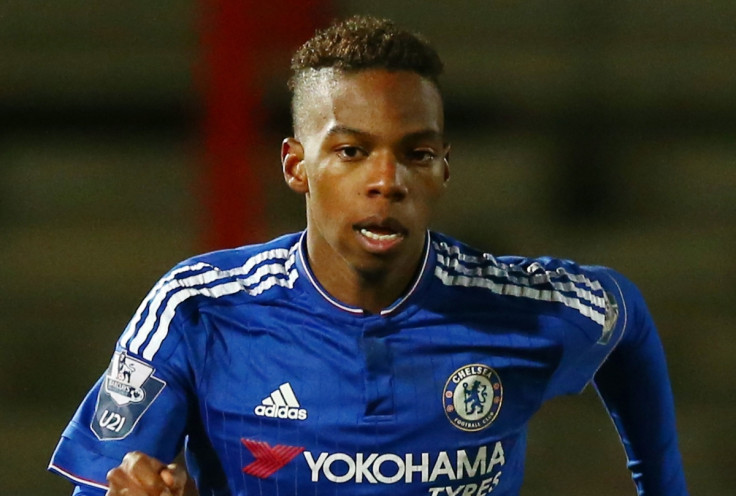 Real Betis sporting director Miguel Torrecilla has expressed optimism regarding a new loan agreement with Chelsea for Charly Musonda, following productive talks with Blues executive director Marina Granovskaia. The La Liga club chief claims negotiations to get the midfielder back have progressed well in recent days and the deal could be announced very soon.
Chelsea scout Piet de Visser suggested earlier this month that everything was set for the promising midfielder to return to Betis on loan ahead of next season, as the Blues wanted him to continue his development in La Liga before giving him a chance to establish himself at Stamford Bridge.
"We have decided to give him another campaign over there, where he had some great performances. Then he will be ready to return [to Chelsea]," De Visser said then to Belgium magazine Knack as quoted by AS. "Charly made ​​an excellent choice [in moving to Betis in January]. When we loaned him there, we thought it could be too premature because he was young and with no experience in the top flight, but he is an athletic guy who had no fear about anything."
However, Torrecilla put the deal under some scrutiny earlier this week after revealing Chelsea were delaying a final decision as Antonio Conte is still focusing on his job as Italy manager in the European Championship. Yet he also said that he was optimistic as the Belgium starlet was making every effort to return to Betis after he had an impressed loan spell at the Andalucian side during the second part of the 2015-16 campaign.
"With Musonda, we are depending on Chelsea's deadlines," Torrecilla said in a press conference covered by El Desmarque. "Chelsea have hired a new manager who is also a national team coach and the timing of the negotiations is not as we would like. But we are optimistic. The player has even told us the shirt number he wants to use here [next season] and he and his family are doing everything in their hands to return. But everything has a limit and we will see in time."
Musonda himself reiterated his desire to prolong his spell in La Liga on Thursday after posting an Instagram picture of himself in the Betis shirt, rather than Chelsea's top, saying: "2016/17. The show will come back soon."
And now the Real Betis sporting director has claimed that Musonda's wishes are closer than ever to being fulfilled as the recent negotiations with Chelsea to complete a new loan deal have been more than positive.
"I already said at the last press conference that we were very optimistic [about the return of Musonda] and that optimism has increased [in the last few hours]," Torrecilla said during a press conference on Friday (17 January) after presenting Matias Nahuel, following his signing from Villarreal. "But there is some paperwork still to be done, we are on the right track and we will wait to see if in the coming hours we can confirm definitely that Charly will continue with us. Everything depends on the conversations we are having with Chelsea, with Marina, the executive director, but we are even more optimistic than in our last press conference."