Chelsea stopper Thibaut Courtois, currently on loan at Atletico Madrid, is set to hold talks with the Blues regarding his long-term future, claims the player's father, Thierry Courtois.
The 20-year-old has been in impressive form in goal for the La Liga side, managing 10 clean sheets in 19 La Liga appearances this season. Atletico are now second in the table with 47 points, seven ahead of their city rivals and defending champions Real Madrid.
Courtois has been linked with a move to Barcelona as a replacement for Victor Valdes, who has refused to sign a contract extension on his current deal, which is set to expire in 2014. However, the Belgian international's father has now dismissed speculation regarding a switch to Camp Nou and stated that his son is looking for a future with Chelsea.
"At this moment there is no contract with Barcelona. A few days ago Thibaut had contact with the goalkeeper coach of Chelsea, who will soon report on his progress at Atletico. When this is done, we will work with Chelsea and talk about his future," Courtois Sr. explained.
However, the former Genk stopper had recently revealed that he is open to extending his stay with the Madrid club. Chelsea has Petr Cech at goal and the Czech Republican has been their first choice goalkeeper since 2004. With the 30-year-old continuing to impress, it would not be an easy task for Courtois to break into the Blues first team.
Ballack: Lack of Trust Made Guardiola Snub Chelsea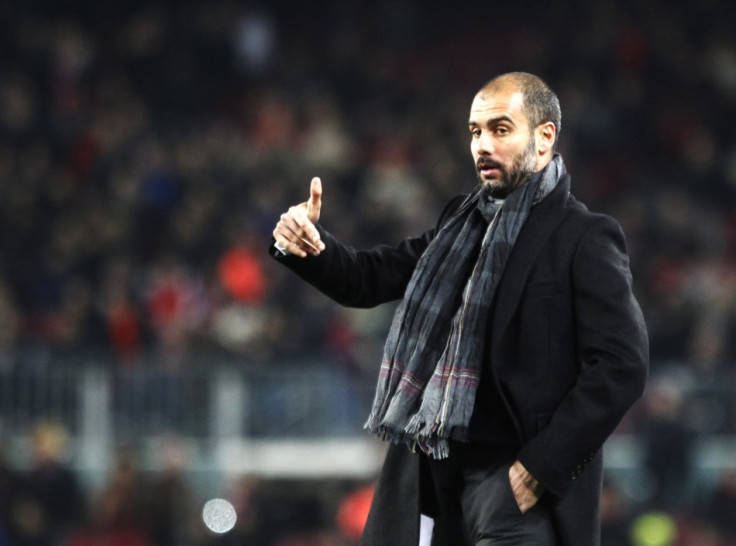 Meanwhile, former Chelsea midfielder Michael Ballack claims Pep Guardiola chose a move to Bundesliga side Bayern Muncih over the Blues as the ex-Barcelona manager lacked trust to join the European champions. The former German international has featured for both the Munich as well as the Stamford Bridge outfit during his club career.
"If you want to work as a coach for longer term you need consistency, trust in the club and also the environment around the club. Maybe that is a point why he didn't sign it. But it is also a big challenge as a coach. It's a fantastic signing for Bayern and for Pep Guardiola as well," the former German captain explained.