Chelsea are set to beat Premier League rivals Liverpool and Everton in signing Belgium international Axel Witsel. The 27-year-old has one year left on his contract at Zenit Saint Petersburg and is looking for an exit from the Russian club in the summer transfer window.
According to The Sun, the Blues manager Antonio Conte is an admirer of the midfielder and has urged Chelsea to secure his services. The west London club have agreed personal terms with the player's agent, but are yet to agree a fee with his current employers.
He joined Zenit from Benifca for a reported fee of 32m ($41.2m) in 2012. The Russian side are hoping to receive a fee of £50m ($64.4m) in order to part ways with the midfielder, but are forced to settle for £28m ($36.1m) as Witsel's contract is set to expire after the end of the 2016/17 season.
The Belgian is currently on a £80,000-a-week ($103,093 per week) pay at Zenit and is set for a huge pay rise, if he joins Chelsea this summer. Witsel was attracting interest from other clubs from England and Italy.
The same report suggests Everton, along with Serie A clubs Juventus, Inter Milan and Napoli were all interested in signing him. In addition to this, The Mirror report suggested that Jurgen Klopp wanted Liverpool to sign Witsel after losing out on Gregorz Krychowiak to Paris Saint-Germain.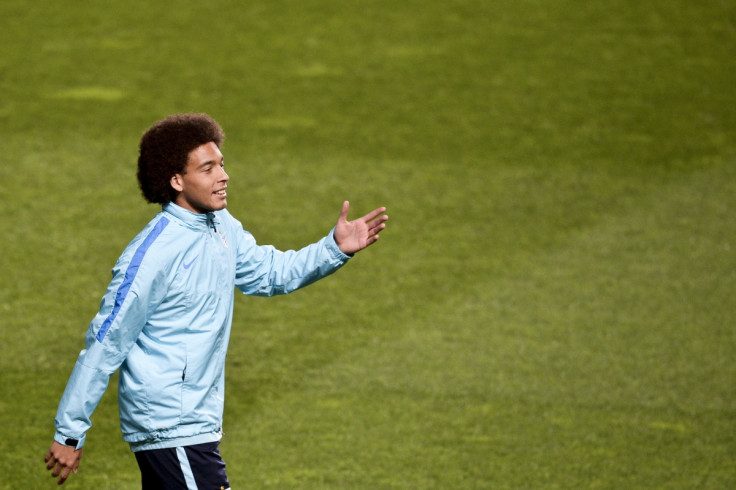 Liverpool and Everton were the two front runners in Witsel's chase. It now looks like Chelsea have taken the lead ahead of the Merseyside clubs for Zenit midfielder's signature. He was at the Euro 2016 with Belgium and their campaign in France came to an end following a 3-1 defeat to Wales in the quarter-final.
Witsel is looking to leave Zenit this summer after publicly expressing his desire to play for a "big European club" in England or Italy.
"I'd like to play in the Premier League or Italy next season. I would try an experience in another league, a new challenge," Witsel told Gazzetta dello Sport.
"I hope to step up a level and play at a big European club. My future may be in Italy or England. It doesn't matter if I go to Serie A or the Premier League as long as it's a great club."