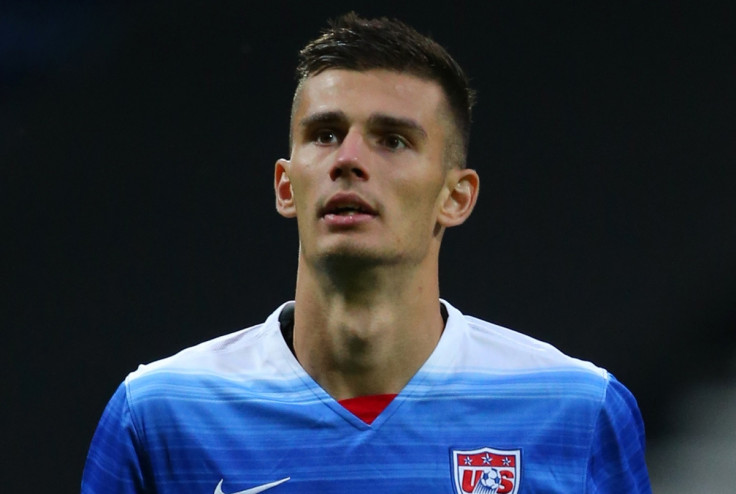 New York Red Bulls defender Matt Miazga has admitted a move to the Premier League would be an "intriguing proposition", but confirmed he remains focused on his career in Major League Soccer. The 20-year-old is staying grounded despite being linked with moves to Chelsea, Leicester City and Stoke City.
Miazga is regarded as one of the MLS's best defenders after two years in the American top flight, where he has developed an effective partnership with Damien Perrinelle. After a handful of years on the peripheral of the first team, the Polish-American starlet is now a central figure for the Red Bulls and his form has garnered interest from overseas.
"I'm aware of all those rumours [concerning Chelsea, Leicester and Stoke], but at the moment I don't want to focus on that," he told FourFourTwo. "The ultimate goal is to play at the highest level, but right now I'm happy in New York. I can still grow here and become a better player. When the time comes – I will be ready for Europe.
"The EPL is a very intriguing proposition. I love that league – it's very competitive and there's a lot of passion involved. Hopefully one day I will have an opportunity to play there. I believe my skill set fits the way football is played there.
"I like to watch players in Europe and how they step up in the biggest games, serious situations. I definitely admire Jerome Boateng; Raphael Varane and Sergio Ramos from Real Madrid are two others I like as well. I don't want to copy anyone, though, but to have my own style. I might borrow one little thing or two, but in general I'm trying to build my own identity as a footballer."
The New Jersey-born centre back has been compared to former Manchester United defender Jaap Stam and it is in the Premier League where he could make his, after acknowledging English clubs are in pursuit of him. Interest from Chelsea suggests the player could be ready for big things.
With John Terry is in the twilight of his career and Gary Cahill turning 30 next month, Chelsea manager Jose Mourinho may soon look to add youth to the centre of his defence. The Blues did attempt to sign John Stones from Everton in the summer but they were unable to match the Merseysiders' valuation.