Andre Shurrle's agent has claimed that the forward could be announced as a Chelsea player within the next few days after lengthy talks with the German international.
The Bayer Leverkusen forward has been on Chelsea's radar for close to 12 months after the Blues first attempted to striker a deal last summer.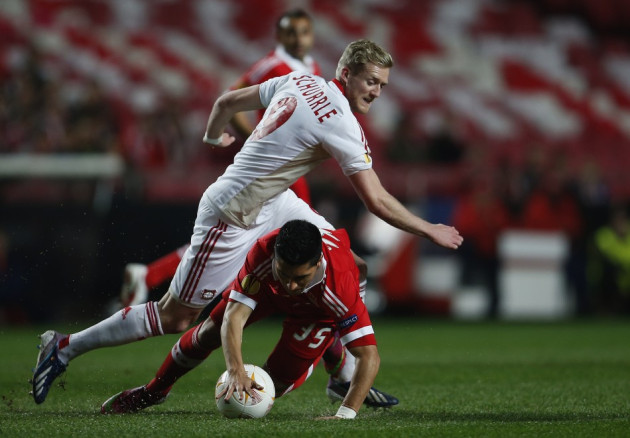 They had two bids turned down by the Bundesliga side but it seems as though Chelsea are finally on the verge of landing their man as they attempt to strengthen their squad for the start of the season.
"I am waiting for information from either Leverkusen or Chelsea, but there could be some positive news by the end of this weekend," his agent Ingo Haspel told the Independent.
"It is an indication of how much Chelsea want the player that they are continuing to negotiate."
The Independent claims that Chelsea will have to pay in the region of £20million for Schurrle as well as allowing striker Kevin de Bruyne to join the club on a season-long loan.
De Bruyne has always been mentioned as part of any deal after impressing on-loan in Germany where he has scored six goals in his 30 appearances for Wolfsburg.
Borussia Dortmund and Schalke were both reported to be interested in the Belgium international, but it seems Chelsea are prepared to offer him to Leverkusen in order to make sure they land Schurrle.
The 22-year-old has been one of the outstanding players for Leverkusen this season, scoring 11 league goals and helping the club push for a place in next season's Champions League.
They currently sit in third place, some seven points clear of Schlake in fourth, but it seems as though Schurrle will not be representing the German club in Europe next season as a move to Chelsea now seems a formality.
Chelsea will also hope to be able to offer Schurrle the chance to play in Europe's elite competition next season if Rafa Benitez can guide them to a top four finish.