Serie A club Lazio are considering a January approach for Chelsea midfielder Frank Lampard. TalkSport reports the Italians have already met the 34 year old England international's representatives, amid possible interest from struggling Premier League club QPR and clubs in US and China.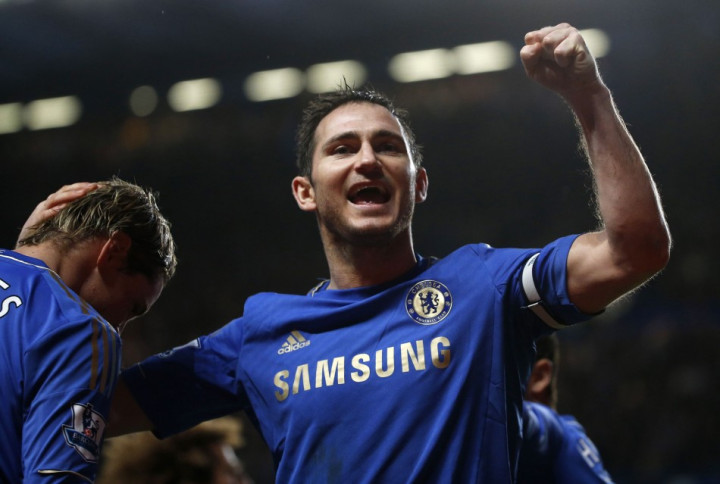 The Stamford Bridge veteran is in the final year of his contract and has confirmed the club have yet to open talks over an extension. And, unfortunately for Chelsea fans who would like to see Lampard finish his career with the club, it seems the club will not make an offer, formal or otherwise.
"We haven't been talking about a new contract in the last couple of weeks," the midfielder explained after Sunday's win over Everton, adding, "At the moment nothing has been said and my contract is up in the summer."
Major League Soccer (MLS) club Los Angeles Galaxy were strongly linked with a move for Lampard in the summer, with reports suggesting the club would look to re-unite him with former England team mate David Beckham.
Beckham has since left the club but Galaxy remain in the hunt for Lampard, according to a note on the MLS' official Web site.
Meanwhile, there could also be interest in Lampard from QPR boss Harry Redknapp. The former Spurs manager is struggling to turn the Loftus Road club's season around and has lavished praise on the midfielder (his nephew), calling him an "amazing goal-scoring midfielder".
"I don't think they can upgrade from Frank. Where are you going to find someone as good as him? I can't see him leaving. I would be surprised if he left Chelsea. I think his heart is at Chelsea - the fans absolutely idolise him. He is an amazing goal-scoring midfielder, so I still think there is every chance that he will still be at Chelsea next year," Redknapp insisted.
Should Roman Abramovich choose to not extend Lampard's contract, a move to QPR might be an option for the former West Ham youngster.
Finally, there were also reports, earlier in the year, about agreements between Lampard and Chinese clubs Shanghai Shenhua and Beijing Guoan, both of whom were reportedly ready with £250,000 per week deals. There was also a report suggesting a deal had been struck with a third club - Guizhou Renhe. However, there has been confirmation of any agreement between Lampard and any Chinese club, so far.