Chelsea will be keeping a close eye on incoming new manager Antonio Conte during Italy's campaign at the European Championship, according to former defender Marcel Desailly. The Azzuri begin their campaign on Monday 13 June against Belgium, in a group that also includes Zlatan Ibrahimovic's Sweden and the Republic of Ireland.
Confirmation that Conte would be the permanent replacement for Jose Mourinho came in April, after Guus Hiddink was handed the reins at Stamford Bridge on a temporary basis for a second time. The Dutchman salvaged a ninth-place finish from a dreary campaign, and much is expected upon Conte's arrival.
Having won three Serie A titles as manager of Juventus, Conte arrives at Chelsea with a stellar reputation, but additionally without having proved himself away from his Italian homeland. Desailly says that despite his success the Stamford Bridge hierarchy will pay plenty of attention to Italy's fortunes at Euro 2016.
"For sure, we are looking at him," Desailly said, according to The Evening Standard. "We'll have an eye on him to see his movements, his attitude, whether he'll come back as a winner of the Euros," Desailly said. "We also wonder if he has time to build up the team that will suit his philosophy because you need to get four or five players in your squad. We hope Italy will get out of the tournament quickly so he can focus on Chelsea!"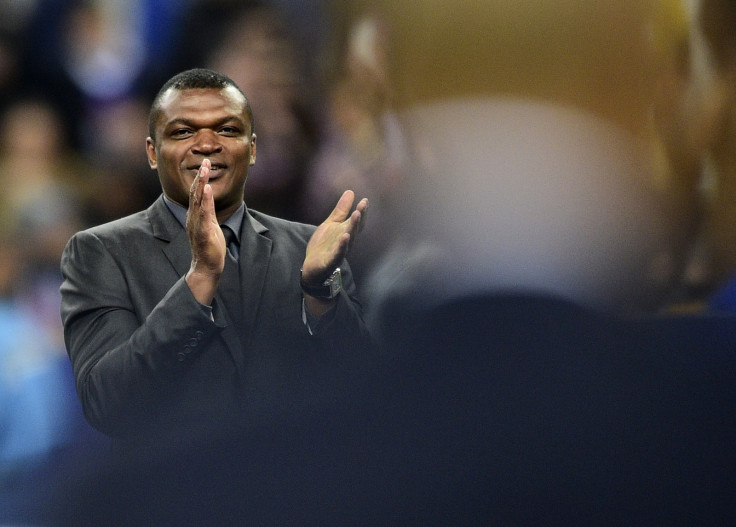 Desailly spent six years with Chelsea between 1998 and 2004, arriving in the Premier League as a two-time Champions League winner with Marseille and AC Milan and a world champion with France. But the now 47-year-old admits he suffered a shock when arriving on English shores and says he was unsettled by the agricultural philosophy adopted by rivals.
"I suffered," he told The Guardian. "My ego got smashed. I really suffered, honestly. Playing against Dion Dublin, Duncan Ferguson – big guys. The flick, the fighting spirit. Playing against Coventry, Sunderland – the long ball. I was unable to intimidate them.
"In France and Italy I was a strong guy – I would look the strikers in the eye and show them 'there is nothing for you today' – and the player would look down and accept that I had won. But in England, no. The guy is ready for a fight. The striker will tackle you! I was depressed for four months."