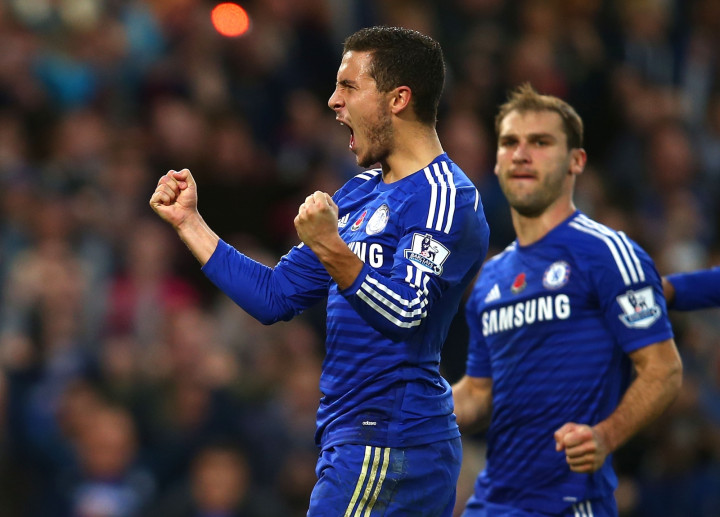 Tottenham Hotspur came within touching distance of signing Eden Hazard before an intervention from Chelsea owner Roman Abramovich scuppered the deal, according to former Spurs manager Harry Redknapp.
Hazard joined the Blues in June 2012 from Lille and has since sparkled in the Premier League, his most recent contribution coming as he scored the winning goal from the penalty spot to help defeat Redknapp's current side, Queens Park Rangers, at the weekend.
One of his final acts as the manager at White Hart Lane in 2012 was to miss out on the Belgium international, who was "dead keen" on moving to north London, with Redknapp sacked a week after the failure to sign Hazard.
"I think he was dead keen to come at that time," Redknapp said following the 2-1 defeat to Chelsea at Stamford Bridge. "Joe Cole said he thought he was the best player he ever played with.
"He's a fantastic talent and a great player. We pushed on for him. We just couldn't get it over the line."
The tale of Tottenham missing out on a big name Premier League import is not uncommon, with the likes of Romelu Lukaku, Willian and Angel Di Maria all spurning opportunities to join the club in recent years.
The 23-year-old midfielder is regarded as one of the best young players in the Premier League and last season was voted the PFA Young Player of the Year, while finishing as the runner up for the PFA Player of the Year prize behind Luis Suarez.
Chelsea manager Jose Mourinho believes Hazard is one of the best young players in the world, a billing that has seen the player constantly linked with a move away from west London, with Paris Saint-Germain among the clubs reportedly interested.
Following months of speculation, Hazard committed his long-term future to Chelsea after admitting a move to PSG would not be a step up in his career.
"PSG are in the same world than Chelsea," Hazard told Canal+. "But to be a top club they need to win the Champions League. I'm fine with Chelsea and this is where I want to continue to grow. PSG are not in my head."