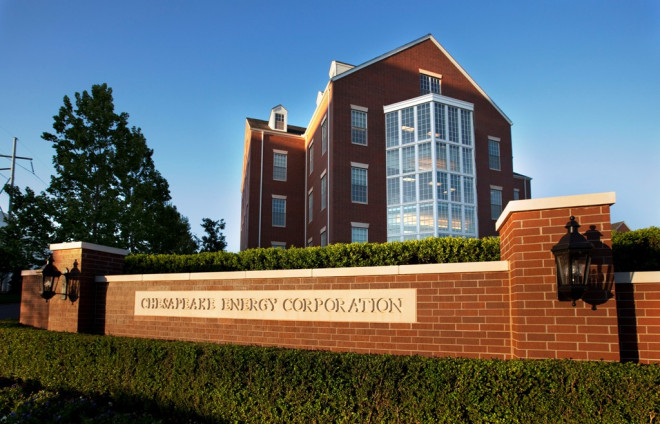 US oil and gas majors Chesapeake Energy and Encana have been charged with conspiring to keep land lease prices artificially low in the state of Michigan, the state Attorney General Bill Schuette said.
The announcement follows a probe by Schuette's office into whether the firms -- the biggest land leasers during a speculative oil and gas leasing boom in Michigan's Collingwood Shale region in 2010 – worked together to prevent prices from escalating as they acquired land leases from landowners.
The companies were charged with one count each of antitrust violations "relating to a contract or conspiracy in restraint of commerce," and one count each of attempted antitrust violations.
The charges are misdemeanours that carry penalties that can include prison terms and fines for individuals, and up to a $1m fine for a corporation.
Chesapeake and Encana are expected to be charged on 19 March in a Michigan state court, the Attorney General's office said.
"I will aggressively prosecute any company who conspires to break the law," Schuette said in a statement, reported Reuters.
In February, an attorney representing Encana told a judge in a civil antitrust-related case in Michigan that both Encana and Chesapeake were working toward a settlement with the state Attorney General that could terminate his office's criminal investigation into the firms.
Chesapeake and Encana had earlier conducted internal investigations and said they found no collusion. Previously, the companies admitted to holding talks about forming a joint venture in Michigan during 2010 but said no deal was inked.
Market allocation agreements between competitors are illegal under the Federal Sherman Antitrust Act and state laws.
Michigan began probing the companies' activities in 2012 after a Reuters investigation pointed out that executives from the two firms discussed plans to divide bidding responsibilities in the state for nine private landowners and counties in Michigan.
In emails reviewed by Reuters, then Chesapeake CEO Aubrey McClendon and other key Chesapeake and Encana executives discussed in 2010 how to keep lease prices on both state and private lands from rising by avoiding "bidding each other up".
The discussions followed a land lease frenzy that boosted prices to $3,000 per acre in mid-2010 in Michigan. Lease prices dropped sharply in the state later that year.