Chevron to join hunt for oil and gas in New Zealand
New Zealand awards 15 oil and gas permits.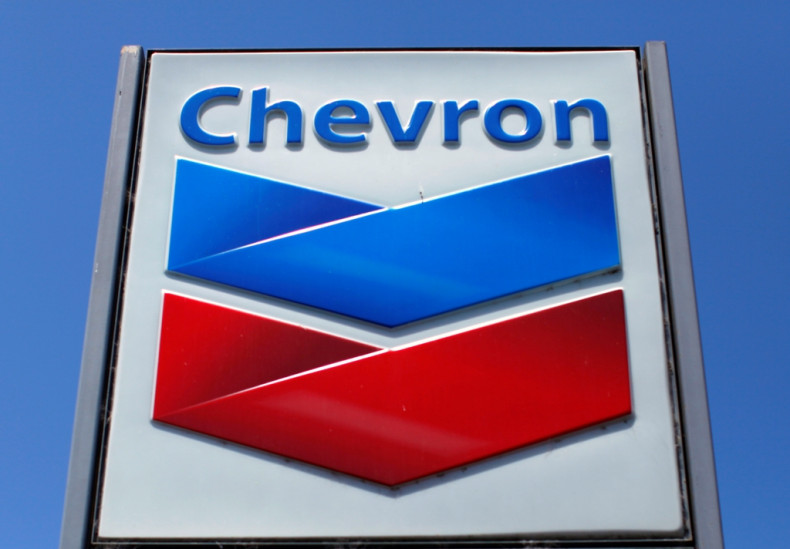 US energy giant Chevron, Norway's Statoil, British-owned Mosman Oil and Gas and five other firms have bagged mandates to prospect for oil and gas in New Zealand.
Chevron will partner Norway's Statoil to explore three prospects off the lightly explored south-east coast of the North Island.
Statoil is already in New Zealand and was awarded a further offshore block in its own right at the top northwest coast of the North Island.
Mosman bagged three permits, according to a statement by the New Zealand government.
The Indian government-controlled ONGC Videsh bagged one offshore exploration permit in the Taranaki Basin, home to several commercially successful oil and gas fields.
The permits herald Chevron and ONGC Videsh's foray into the South Pacific country.
Other Explorers
Austrian oil major OMV, which already has interests in commercial fields in New Zealand, boosted its involvement with two offshore permits.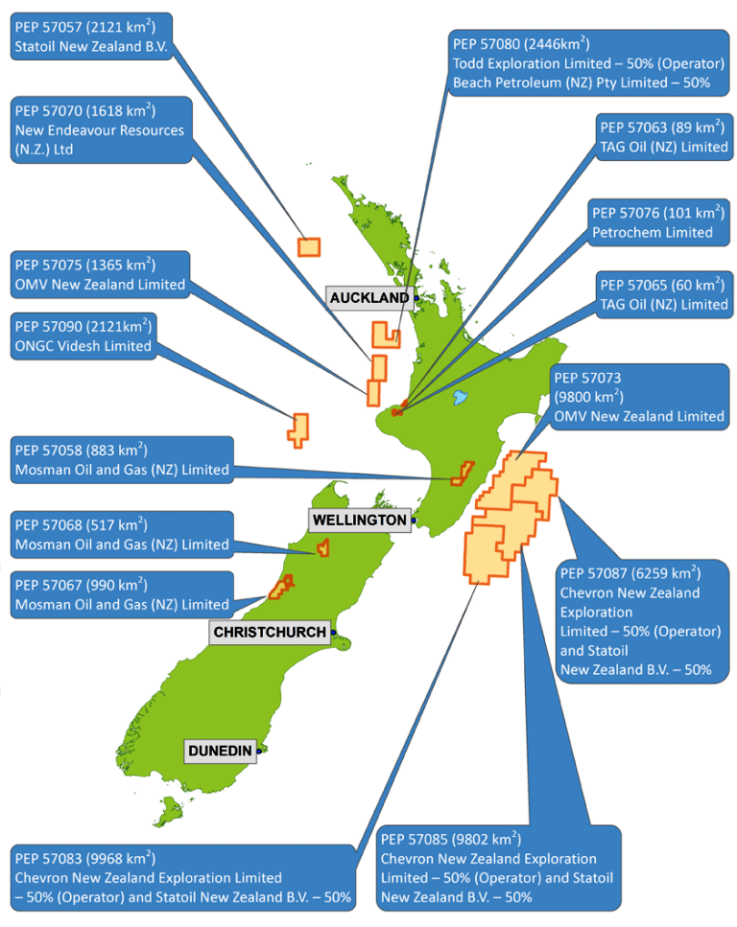 Block Offer 2014 permits.
New Zealand Government
Permits were also awarded to Canada's TAG Oil, a joint venture of New Zealand's Todd Exploration and Australia's Beach Petroleum, and to New Zealand-owned Petrochem.
A small New Zealand-based firm, New Endeavour Resources, marked its entry into the sector with an offshore permit.
Six of the permits awarded were for onshore blocks, including two on the west coast of the South Island, while nine were for offshore blocks. Of the total, seven permits were for exploration in the Taranaki region.
The licences are open for between 10 and 15 years, Reuters reported.
Energy and Resources Minister Simon Bridges said in a statement: "...I am very pleased that as part of Block Offer 2014 we will welcome three new entrants to the New Zealand sector. Two are major overseas companies with significant resources and extensive worldwide experience – Chevron, in a joint venture with Statoil, and ONGC Videsh."
"The award of exploration permits [on 9 December] is another important step toward unlocking New Zealand's oil and gas potential, both on and offshore.
"The Government is committed to developing our oil, gas and mineral resources in a sensible, safe and environmentally responsible way. Block Offer 2014 is delivering on that," the minister added.
The awarding of the 15 exploration permits comes at a time when major oil firms such as BP, Shell, Exxon Mobil, and Total are cutting back on exploration, letting go of staff and selling assets globally to deal with falling oil prices.
Oil prices have tumbled some 40% since June on oversupply fears.